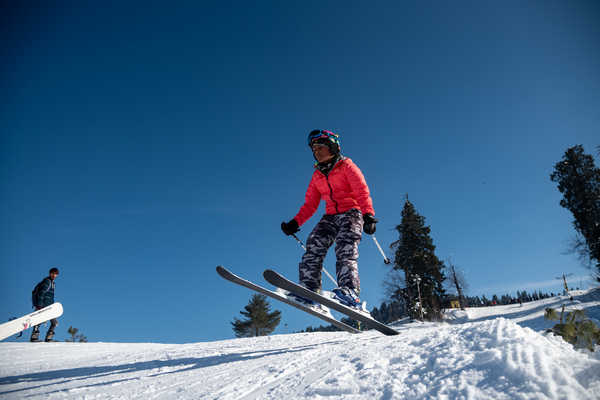 Skiing
Snow marks the arrival of winter in Kashmir, a vale 'where the sun shines mildly.' And with it, the valley wraps itself into a blanket of snow, enticing skiers with its icy slopes. The area receives considerable snowfall in the winter, and the sub-zero temperatures mean that many parts are buried in snow all year. Kashmir is a unique skiing location as a result of all of this.

Kashmir's skiing destinations, nestled in the Himalayas, are sharp, twisty, and great for powder skiing. Ski downhill by going up the hill. Skiing amid the chilly locales of Kashmir offers the warmth of liveliness to the soul. Atop the snow-covered slopes, moving over the magnificent canvas of white, inviting gravity to go crazy, skiing brings the warmth of liveliness to the soul.

Gulmarg is Kashmir's most popular ski resort. It is a skier's paradise and appears on various global lists of best skiing destinations. This 8-shaped meadow bowl has been awarded Asia's 7th best skiing destination.

Gulmarg has natural slopes to suit all levels of skiers, from beginners to experts. During the winter season, Gulmarg skiing is also available in Pahalgam and Sonmarg. Kashmir's skiing season begins in December and lasts until October.