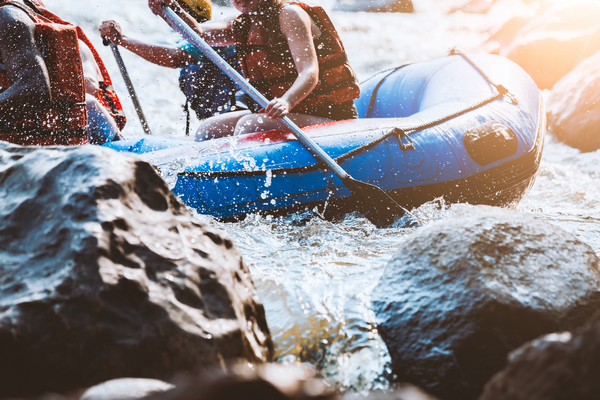 Rafting
River rafting is an adrenaline-pumping activity in which participants navigate through turbulent river currents. Kashmir is filled with raging rivers and deep lakes, but these sources of water provide more than just a visual pleasure. They are the site of river rafting, one of the most difficult activities. Gliding down gushing icy cold streams surrounded by heavily forested mountainous regions or quiet countryside adds slicing moments to your journey story.

The rafting locations in Kashmir offer different grades for different types of rafters. Where gradients in the Lidder River at Pahalgam are gentle and more suited for beginners, gradients at Sonamarg are comparatively more challenging at a few spots, thereby preferred more by professional thrill-seekers.

White river rafting is more common in Kashmir than regular river rafting, with river rapids typically ranging from Grade I to III, however Grade IV is possible in select areas. Rafting on the Lidder River in Pahalgam and Rafting on the Sindh River in Sonamarg are the two most popular rafting destinations in Kashmir.