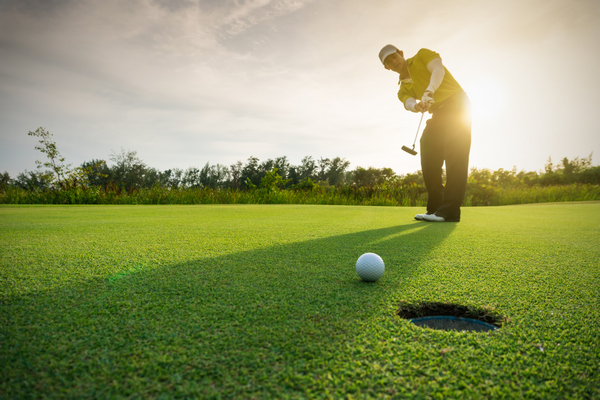 Golfing
Golfing is associated with greenery, open space, and an undulating manicured lawn that stretches as far as the eye can see. So it's no surprise that Kashmir, in all of its lush green splendor, has been named as the finest location for this fantastic outdoor pastime. Gulmarg, a global hotspot for golfers, is home to the world's highest golf course (an 18-hole course) in Kashmir, which attracts visitors all year.

The British were the first to introduce golf to Kashmir. It had a 6-hole golf course when it first opened in Gulmarg in 1911. Currently, Kashmir is growing as the country's golfing center, with hundreds of golf enthusiasts flocking to the region from all across the country. This tendency has accelerated because the temperature in Kashmir's green golf courses rarely exceeds 35 degrees Celsius, allowing golfers to play for longer periods of time than in the plains.

You don't have to be an exceptional golfer to enjoy the sport. Amateurs can participate in this activity with the assistance of the trainers. After joining in golf clubs, travelers can use the services of trainers and equipment for golfing. Temporary memberships are offered for travelers who are only staying for a short time. The Royal Springs Golf Course, Gulmarg Golf Course, and Pahalgam Golf Course are the best golf courses in the valley.

In addition to having the option to play golf throughout the summer, one may do so while taking in the beautiful scenery. The breathtaking views of snow-capped mountains, the towering Chinar trees that line the golf course, and the refreshing winds that carry the aroma of beautiful flowers all contribute to an unforgettable golfing experience.