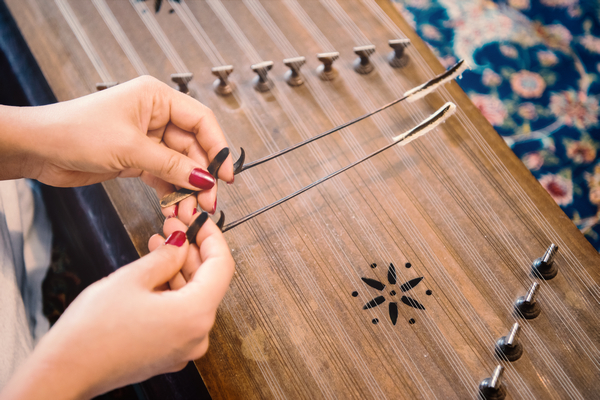 Wanwun
Wanwun is the term given to indigenous music in the valley. Wanwun, which means chorus in Kashmiri, is the oldest type of singing. Since time immemorial, this folk melody has solely been sung by women and performed on happy occasions.

It is now only sung during wedding rituals, and is so associated with Kashmiri wedding melodies. Wanwun has become such an important component of Kashmiri weddings that any Kashmiri wedding would be incomplete without it.

Women in Wanwun sit or stand in groups opposite one other and sing in chorus with the same music on a fixed beat, taking turns. The songs are performed in utterance form, with a duet between the two groups in which one group of women asks a question and the other group of women responds rhythmically. It features a spoken-word beat, and the lyrics include metaphor, alliteration, simile, and emphasis, among other things.

Wanwun music, a popular Kashmiri music, has been utilized in Muslim and Hindu weddings to sing praises to the bride and groom, greet their families, and bestow blessings for the future. The only difference is the wording used. The 'Butt-e-Wanwun' (Hindu wanwun) uses Sanskrit language, but the 'Musalman Wanwun' contains a large number of Persian phrases.