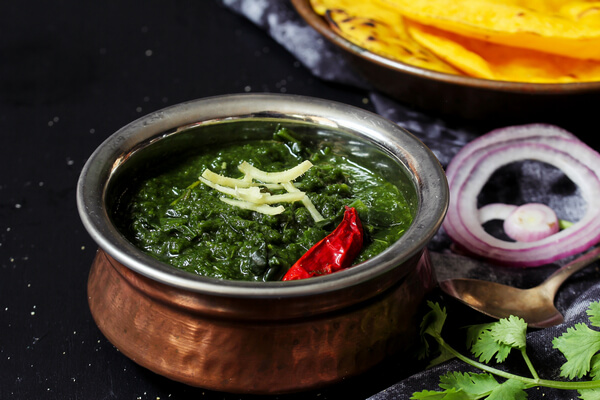 Haakh
The Kashmiri word haakh means 'greens' in English. 'Monjii Haakh' (kohlrabi greens), 'Mujj Haakh' (radish greens), 'Vopal Haakh' (dry greens), and 'Vaste Haakh' are some of the numerous types of 'Haakh' found in Kashmiri cuisine (amaranth greens).

However, for centuries, 'Collard Greens,' also known as Haakh, have been a mainstay in every Kashmiri family. Even though it is a simple meal, it has a complex flavor. Collard greens are cooked with garlic and chilies in the traditional haakh meal. This equates to a delectable treat for your fingers.

Meat, poultry, eggs, cottage cheese, and lotus stems (Nadru) are used to enhance the flavor of Haakh. Haakh is wonderful in any form, whether served alone or in a combination with other foods. Haakh is more than simply food; it's also a symbol of Kashmiri culture, as it's mentioned in poetry and idioms in the region. As a result, 'Haakh Rus' (Haakh Broth) is inextricably linked to the lives of Kashmiris.