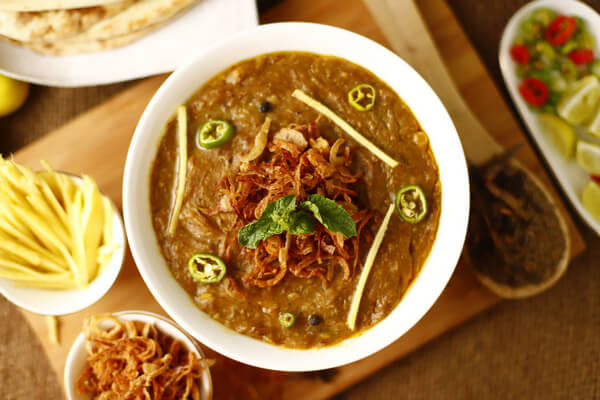 Harissa
Harissa is one of the valley's most notable Kashmiri dishes. Harissa is a winter treat that needs 16 hours of careful preparation. Pulverizing the rice and mutton, adding whole spices for a peppery texture and creamy milk for lusciousness, and stirring it all night to let the flavors develop are just a few of the steps in the lengthy cooking process. At breakfast, it's tempered with hot boiling oil, fried onions, and a few strands of saffron, making it the ideal companion for a chilly Kashmiri morning.

Take a scoop of Harissa on Girda (flat tandoori bread) and enjoy the rich explosion of flavors and royal smoothness in your mouth as the tempering sound is heard. Harissa is rarely cooked at home and is frequently purchased from Harrisa stores due to the time and work required to create it. The majority of these Harissa stores are located in Srinagar's historic downtown district.

Methi Maaz (a lamb intestine and fenugreek dish) and Kabab are garnished on Harissa platters at the Harissa shop (lamb skewers). This gives the royal delicacy a richer flavor and a more subtle scent. The heated Harissa keeps the sentiments warm during the severe, harsh winters of Kashmir.