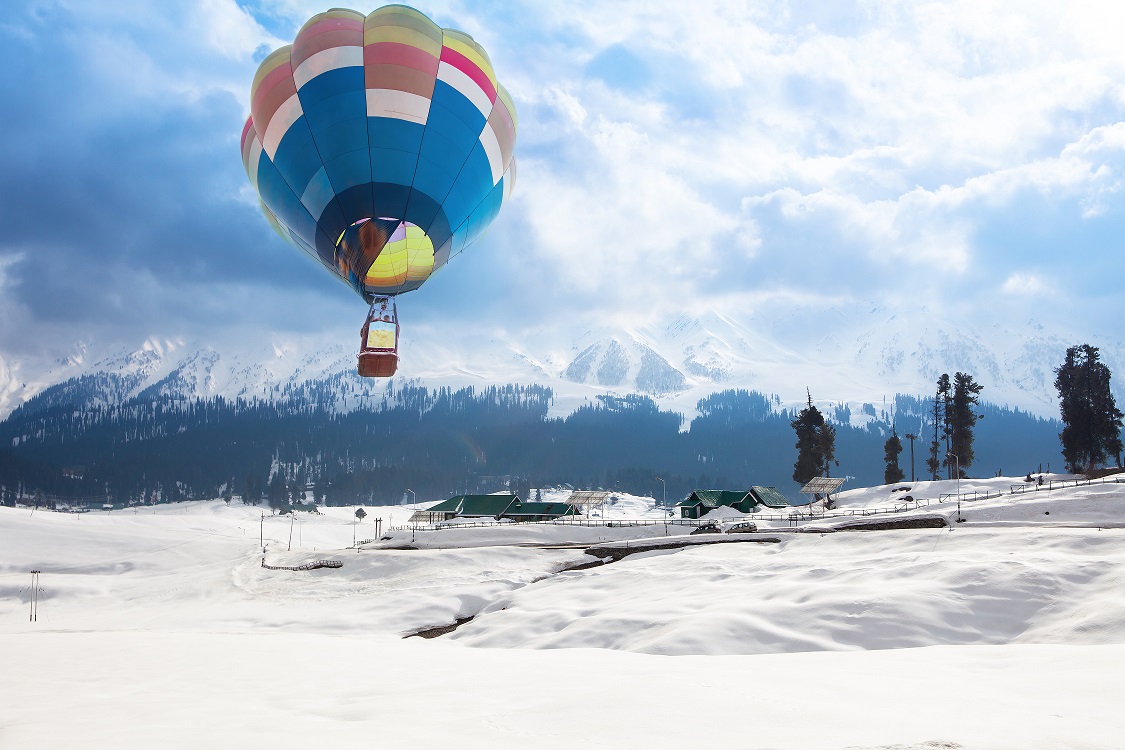 What makes you jump from your bed every time you hear about travel plans? Your mind gets flooded with places you wish to visit, adventure activities in Kashmir you want to try, and all the thrills and chills that are electrifying enough to go wild for vacation.
Before the adventure season ends(who are we kidding, this is Kashmir), we suggest you pack your bags for escapades you've never experienced before. And where else than the Paradise on Earth – Kashmir! With a mountainous periphery traversed by mighty rivers: Indus, Jhelum & Chenab, Kashmir's topography offers numerous thrill-seeking activities.
Kashmir is a place where you are sure to find what's according to your taste. Why don't you check out the list and see if you've already tried these audacious adventure sports in Jammu and Kashmir or not?
1. Alpine Skiing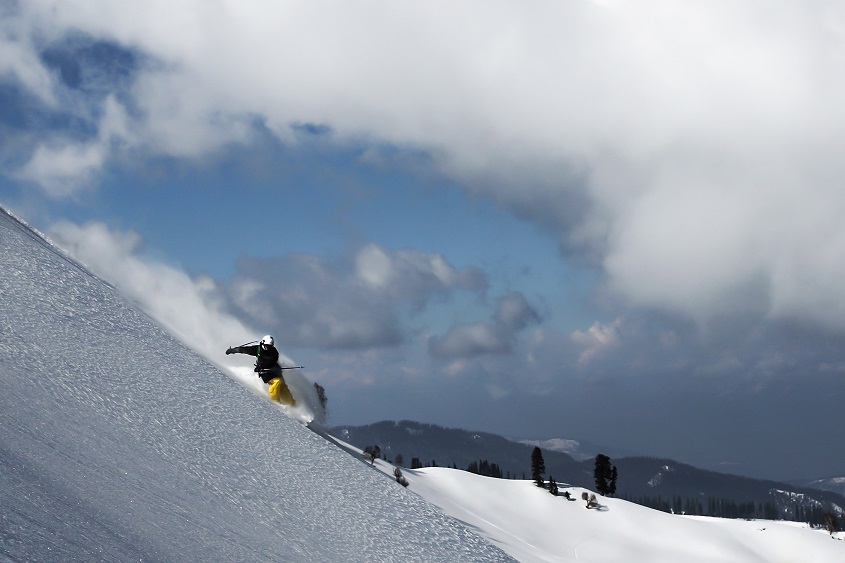 Put a pair of skiers and slide down the snowy slope. But wait! This is not just any natural skiing that you can get to try your hands on(in this case, your feet) anywhere but Kashmir. Alpine skiing involves five fiery events on hilly slopes: downhill, super-G, slalom, giant slalom, and combined. Alpine skiing has fixed heel bindings, unlike free-heel bindings and is one of the top events of the Winter Olympics Main Competitions.
Arif Mohammad Khan, Alpine skier from the Baramulla district of Kashmir, became the first Indian to qualify for the Beijing Winter Olympics held in February 2022. And yes, you could be next.
2. Green Golfing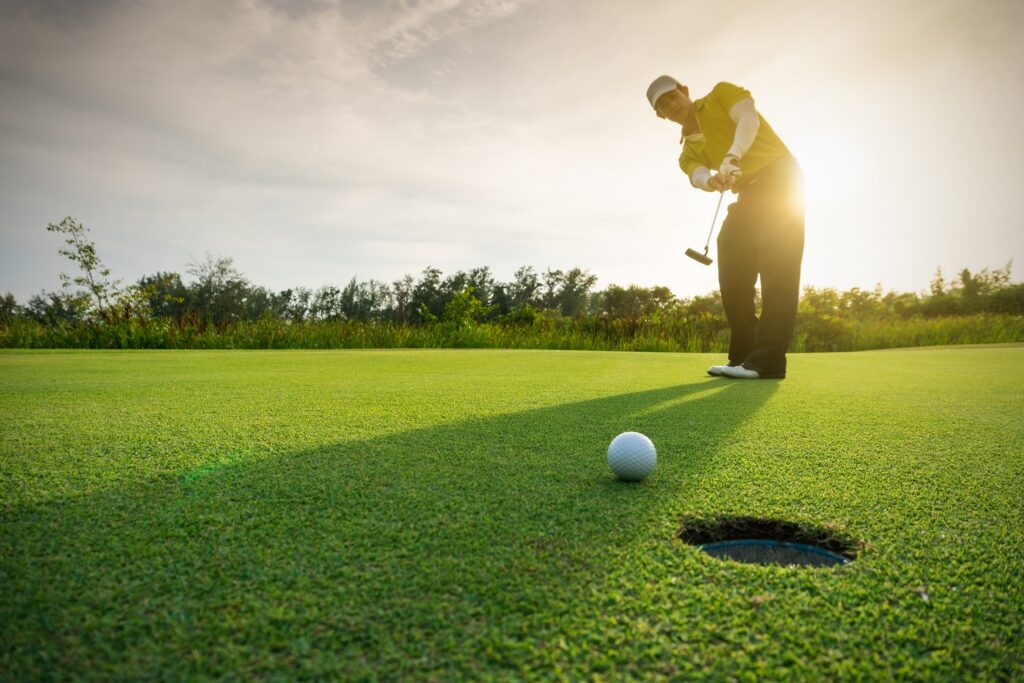 Golfing may look like an activity played at rest. But it is more than that. If done rightly, i.e., with patience and consistency, it could be a game-changer for you. After all, it does help one keep their heart rate up and healthy.
If you love being outdoors but in quiet surroundings, allow yourself to swing the club and aim to hit the ball straight and as far as possible. It's never too late to start an activity that is good for your mind and body. Where in Kashmir, you say? The world's highest green golf course in Gulmarg, Royal Springs Golf Course in Srinagar, and Pahalgam 18-hole Golf Course.
3. Trekking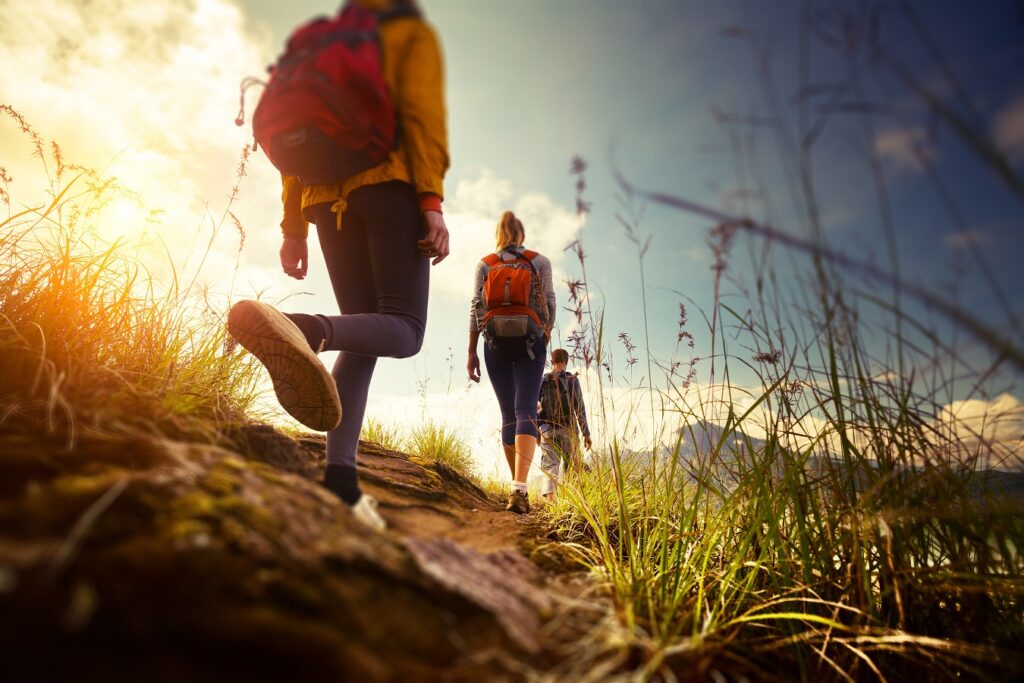 We can't stress it enough, Kashmir is a trekkers paradise! And this comes naturally to anyone who finds themselves in the Valley. The adventure of lost and found, traversing through rough and raw trails through Kashmir's irresistible beauty, only uplifts the spirit of people. And it makes them an explorer in no time. The mountainous landscapes of Kashmir provide treks ranging from moderate to difficult levels.
The most famous of all is Kashmir Great Lakes Trek. The 69 km long expedition comprises three alpine passes, five major river crossings, and heaven-kissing lakes. Know what to carry while trekking. And yes, the best time to go trekking is July to September.
You may also read- 7 Main Festivals of Kashmir
4. White-Water Rafting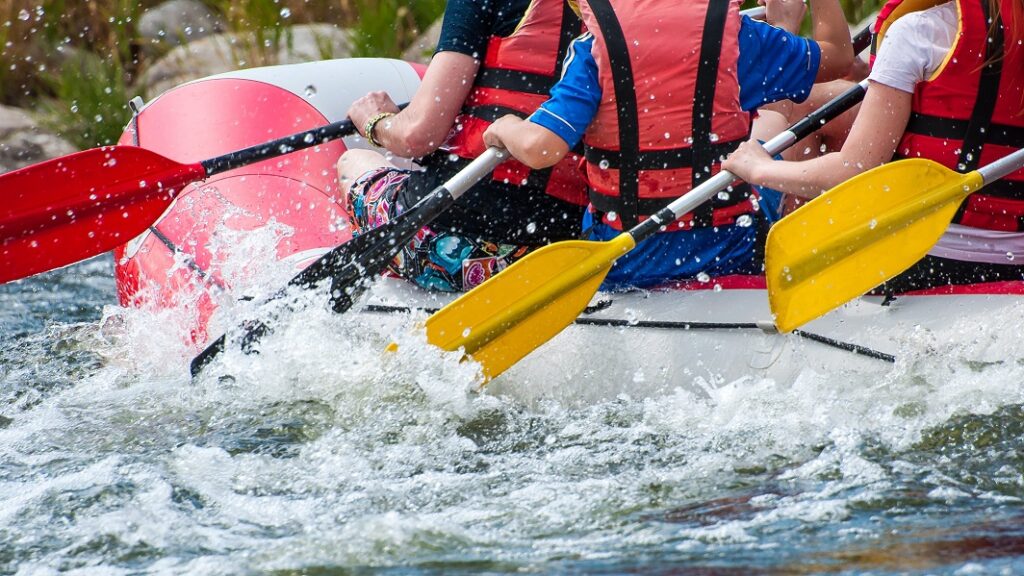 Paddling an inflatable raft through rough river patches is a high-adrenaline sports activity and a life-changing experience for many. Join a 4-8 people group and let the excitement begin, for you're not alone in this crazy pursuit.
The Lidder River in Pahalgam offers the most exciting white-water rafting adventure. The difficulty level has Grades defined here, from Grade I to Grade IV, categorised into Joy Ride, Long Ride, and Extra Long Ride. Some prior experience is required to level up the notch here. How ready are you to brave the waves and safely manoeuvre through rocks and the rapid flow of the river?
5. Mountain Biking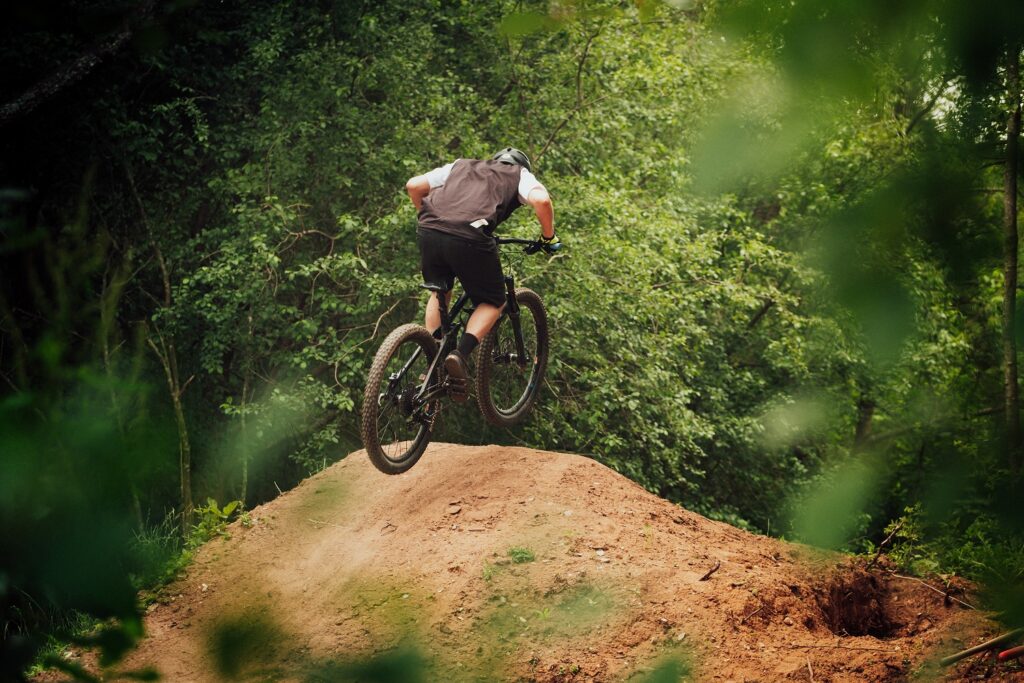 If walking on foot is not your thing, Mountain biking sure would be. Mountain Biking is one of the thrilling adventure sports in Kashmir. All the way from one end to another, the journey is covered by safely passing through the rough and wild terrain.
The trio route, from Srinagar to Gulmarg, Gulmarg to Pahalgam and Pahalgam to Srinagar, gives adventure junkies a solid reason to cover the hilly regions in Kashmir. Other routes include Srinagar to Leh and Sonamarg, which is again full of rocky and tricky tracks. Expect to pass through Zanskar, the impressive Karakoram Range, and Ladakh's famous monasteries. Also, we advise you to come prepared with all the mountain biking equipment. Don't forget to put the first-aid kit.
6. Ice-Skating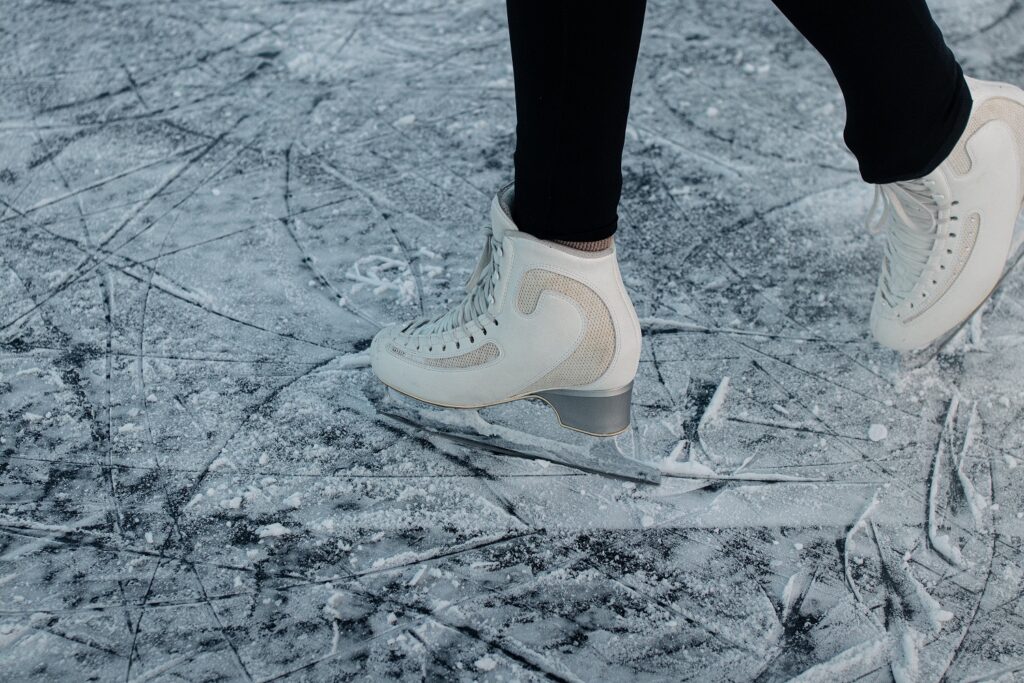 Glide across the icy surface and perfect the art of ice skating at our favourite destination, Gulmarg. Give this sport a try among Jammu and Kashmir's plethora of adventure sports.
An ice-skating rink in Gulmarg lies overlooking the golf course and close to the Gondola base camp. This sport is a self-propulsion activity and involves focus and balance with the help of metal-bladed ice skates. It may seem intimidating at first. However, you can learn how to skate flawlessly with persistence and focused efforts. Apart from Gulmarg, Pahalgam, Leh are the next best places for ice-skating.
7. Paragliding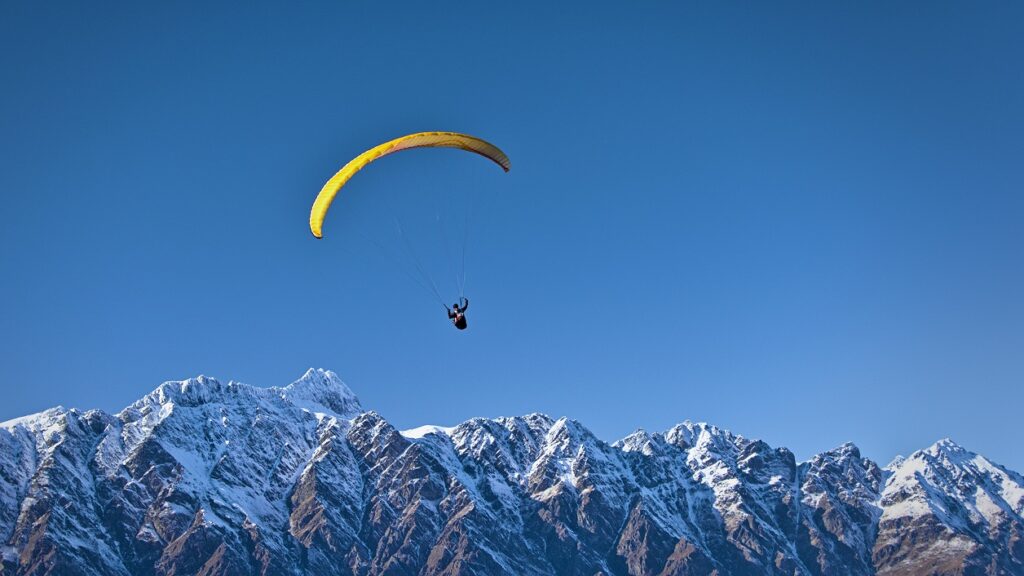 You're up in the air, feeling the wind, seeing the vista, flying high above the land of Paradise and capturing the unsurpassable beauty of Kashmir Valley in your eyes. Only a place as Paradise can give you wings and let your aspirations and dreams soar high.
Paragliding is one of the unmissable adventure activities in Kashmir. Before you realise it, you are suspended in the air, attached to the harnesses supporting your safety and flight. The experience will give you an out-of-the-world feeling. But then again, it is not for easy hearts. The adrenaline rush could be addictive if you are daring enough to go for it.
8. Fly Fishing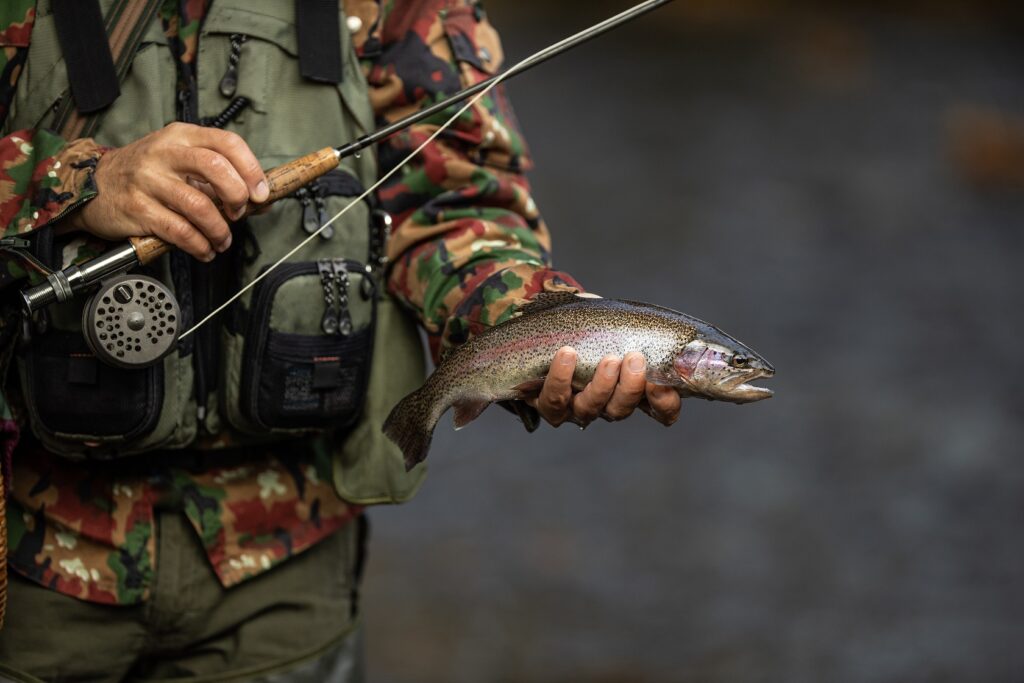 Where one adventure ends, another begins. This is especially true for fly fishing at high altitude lakes in Kashmir, which is only possible after trekking to the spot. The Himalayan Great Lakes Trek is where most people arrive to enjoy Angling. Kashmir, rich in various streams, sustains a healthy fish fauna. These streams allow adventure enthusiasts to take up water sports and enjoy trout fishing and Angling here.
Kashmir is the best place for trout fishing with its crystal-clear water and glacier streams. However, you need to require a permit before going fishing.
9. Mountaineering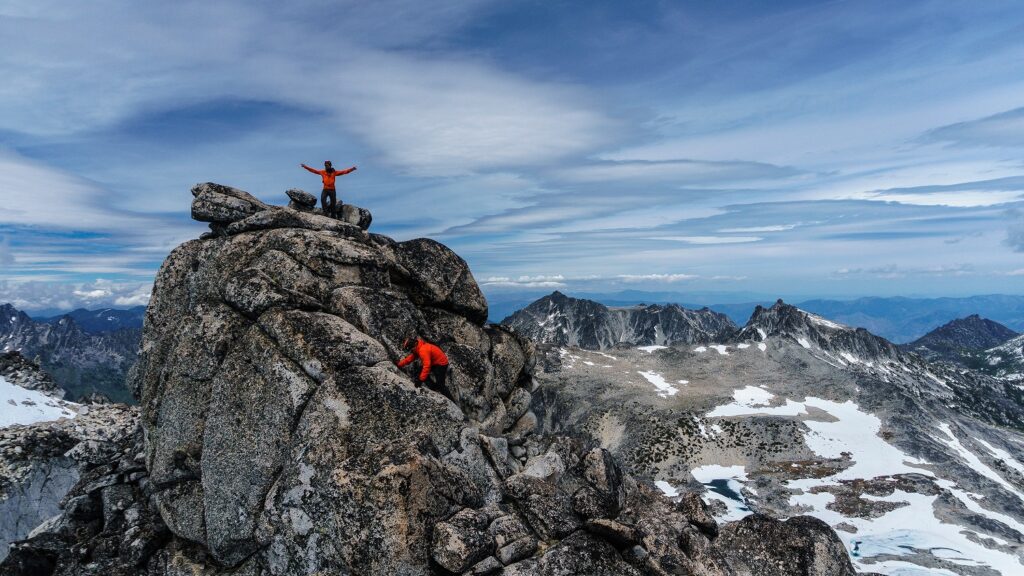 Do we even have to mention mountain climbing as a Kashmir adventure sport? Kashmir, enclosed by snow-clad peaks and bordered by the Himalayan region, comprises four main zones, namely, Zanskar, Kishtwar, Ladakh and Kashmir. These expeditions are famous among experts as well as amateur climbers.
Conquering peaks is a serious hobby and a challenging feat to achieve. It requires persistence, stamina, and perseverance to scale the summit. From the base camp to alpine peaks, discover new routes, admire the tracks passing through forests and waterfalls and live on to tell the tale of an unforgettable journey.
Author is a student who loves to explore new corners of learning. He likes writing and travelling while taking challenges that question his abilities and skills. His hobbies are helping people and spending time in nature.