A trip to Kashmir is incomplete without blending in the traditional hues of Jammu and Kashmir culture. Like the endless adventurous activities and sightseeing destinations, it has to offer, festivals in Kashmir are celebrated throughout the year. It showcases the harmonious display of great respect and appreciation for different cultures and religions. People come together to be a part of colorful celebrations and now so can you.
While some preparation in advance is necessary to become a part of the traditional festivals of Jammu & Kashmir for they are only attainable during specific months. Festivals such as Tulip, Shikara, Spituk Gustor Zanskar reflect the Jammu & Kashmir culture at best. Apparently, their seasonal months are gone but not the ones we have listed here.
If Kashmir is your go-to-destination in the coming months, make sure to participate in fun-filled activities with these popular festivals of Kashmir.
1. Hemis Tsechu Festival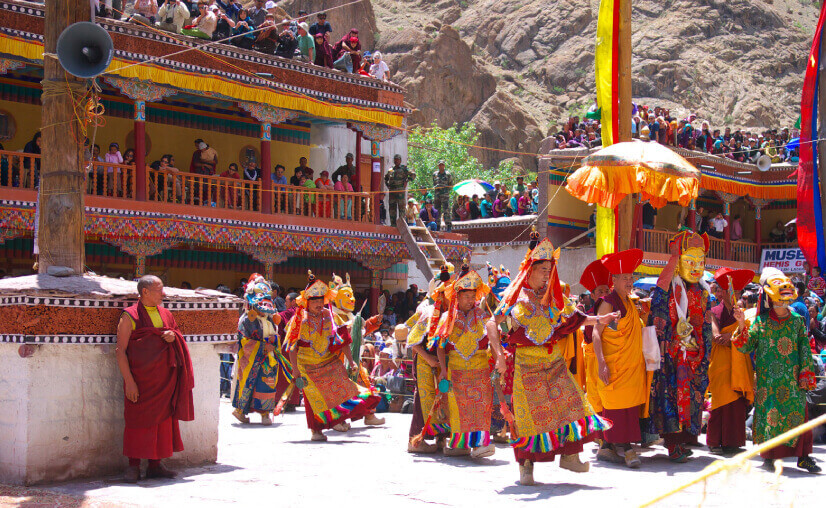 If there is any festival that is an extravagant display of Tibetan Culture at best, it is Hemis Gompa in Ladakh. One of the most sacred festivals of Buddhists, Hemis Gompa celebrates the birth anniversary of Guru Padmasambhava (Born from a Lotus). Also known as Guru Rinpoche, he is the founding father of Tibetan Buddhism. He established the first Buddhist monastery in Tibet.
The largest Buddhist Monastery, Hemis Gompa, is where it sees a large gathering of people. The fest begins on the 10th day of the fifth month of the Tibetan Lunar Calendar. The two-day fiesta, celebrated with much enthusiasm, exhibits colorful decorations of prayer flags, masked dances of monks and lamas, and religious and music performances. The Chham dance depicts the triumph of good over evil.
When: June/July
2. Sindhu Darshan Festival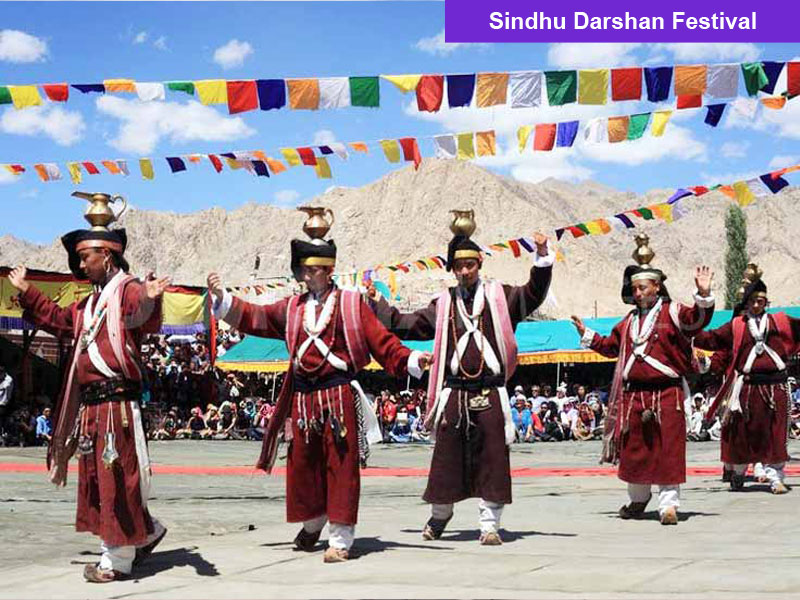 With a total length of 2000 miles, originating from the foothills in the Himalayas to running across the J&K, Asia's mightiest river has a festival entirely dedicated to it. Sindhu Darshan Festival celebrates River Indus as a symbol of communal & cultural harmony. The three-day Kashmiri festival first started in 1997, and soon it became a major attraction.
Shey Manla town in Ladakh is where the festival is held in the month of June. People participating in this festival bring along with them water drawn from their State river and pour it into the Indus river. Apart from sightseeing tours, various cultural programs and exhibitions are organized with artists performing musical & dance shows.
When: June
3. Tak Tok Festival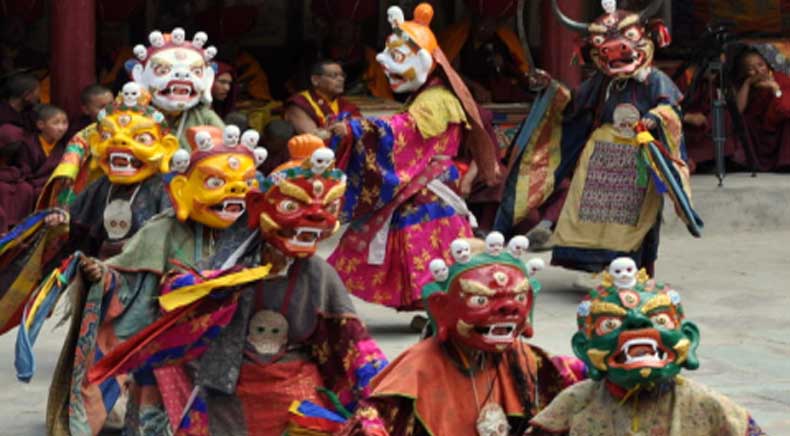 Another important Tibetan festival is Tak Thok Gompa. The fest is similar to Hemis Festival. After all, the sect following the old order of Buddhism is the followers of Guru Padmasambhava. Tak Thok Gompa lies in the Chemre Valley of Ladakh. Locals and monks both perform the Chham dance, a masked costume display of slow body movements.
Only performed on certain occasions, the popularity of the Tak Tok festival is huge and is celebrated on a grand level. The dance shares its roots in the ancient mystic arts of Tantra and is the highlight of the whole festival. This sacrament dance is said to eradicate all the evils and symbolises the victory of good over bad.
When: July/August
4. Amarnath Yatra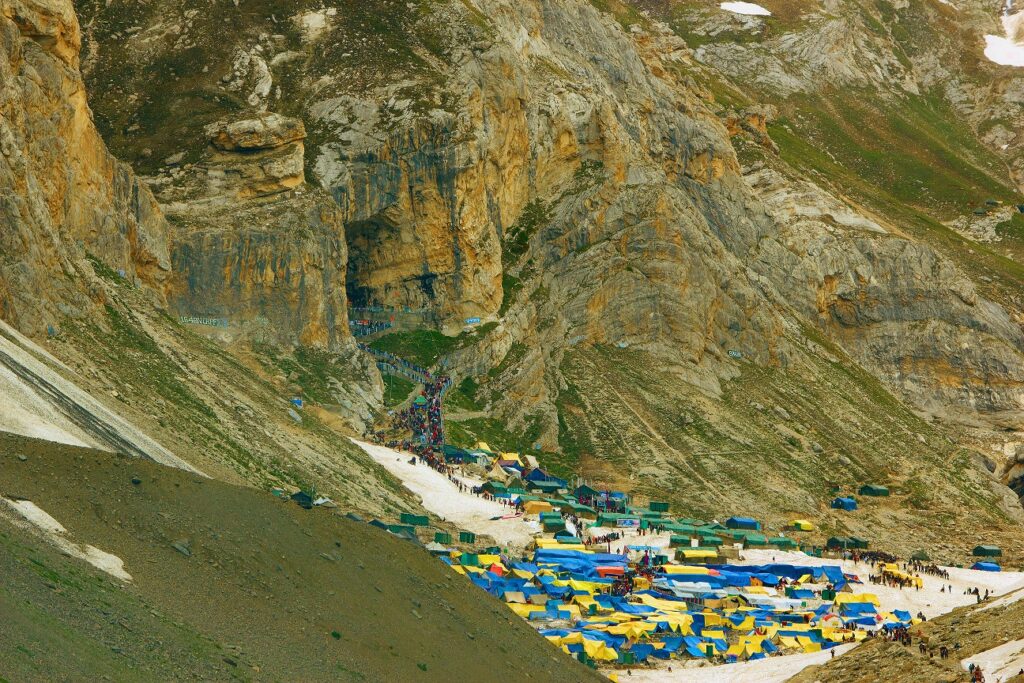 An annual pilgrimage to be walked by thousands and thousands of devotees every year, Amarnath is the religious festival fervently celebrated by Hindus. The Yatra is a testament to the pilgrims' willpower and their unwavering faith in the power of Lord Shiva. The shrine is to be reached by trekking the arduous journey from either Balatal or Pahalgam.
Pahalgam is the most traditional & longest route – about 48 km- to reach Baba Barfani. The base camp at Chandanwari is 16 km away from Pahalgam. Before undertaking this trek, prior registration is required, which usually starts in April. Pony rides and helicopter services are also available to ease the tourists' journey.
When: July/August
5. Gurez Festival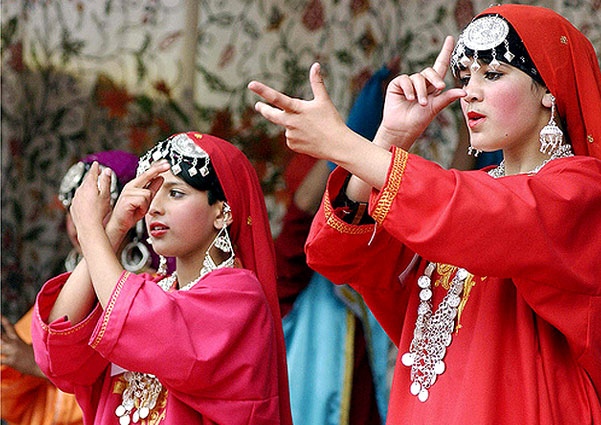 A festival to share the spirit of sports activities with adventure enthusiasts. Who wouldn't like to be a part of it? This is one of the most popular festivals in Kashmir which promotes the Gurez Valley as a famous tourist destination owing to its untapped potential. Lying at a distance of 123 km from Srinagar, Gurez Valley is an off-beat track on the ancient Silk Route. The festival highlights the distinctive lifestyle & culture of Gurez Valley with its unique display of art & crafts, exhibitions, and more.
Just reaching here is not enough as a special permit is required from the Tourism Department to become a part of the fiesta. Several activities are organised, such as trekking, rock climbing, river rafting, angling, camping, etc. Along with recreational sports, lip-smacking cuisines, and cultural programs of the Valley lights up the two-day event.
When: July or August
6. Ladakh Festival
What most probably started as a Harvest festival has now turned into a grand affair. If you're planning your visit to Kashmir anywhere near September, make sure you attend the Ladakh Harvest festival. An array of events and activities are organised. The celebration lasts for around two weeks, from the religious procession to organising activities as unique as Polo and Archery.
Participants dance and display their cultural heritage, handicrafts, and traditional music in colourful attire. The fest is nothing less than a masquerade show with locals, monks and tourists putting on robes and masks to gel in the event's mood. The nature of this Kashmiri festival appeals to the masses and invites tourists from other regions and states.
When: September
7. Galdan Namchot Festival
Historically, Galdan Namchot is a traditional festival in Jammu and Kashmir is celebrated for it marks the birth anniversary of Je Tsongkhapa, a Tibetan saint and scholar. Simultaneously, the winter festival also gives way to another celebration – the beginning of Losar Tibetan Buddhist New Year – which starts five days after the festival ends. Following the Tibetan Lunar Calendar, the festival date falls in November & December.
The radiant event displays the rich cultural aspects of Buddhist monasteries. The dance, music, and handicrafts signify the culturally imbued significance of Ladakh's everyday life and hold social and religious importance. The visitors are also presented with a traditional scarf as a participating gift.
When: November/December
Author is a student who loves to explore new corners of learning. He likes writing and travelling while taking challenges that question his abilities and skills. His hobbies are helping people and spending time in nature.