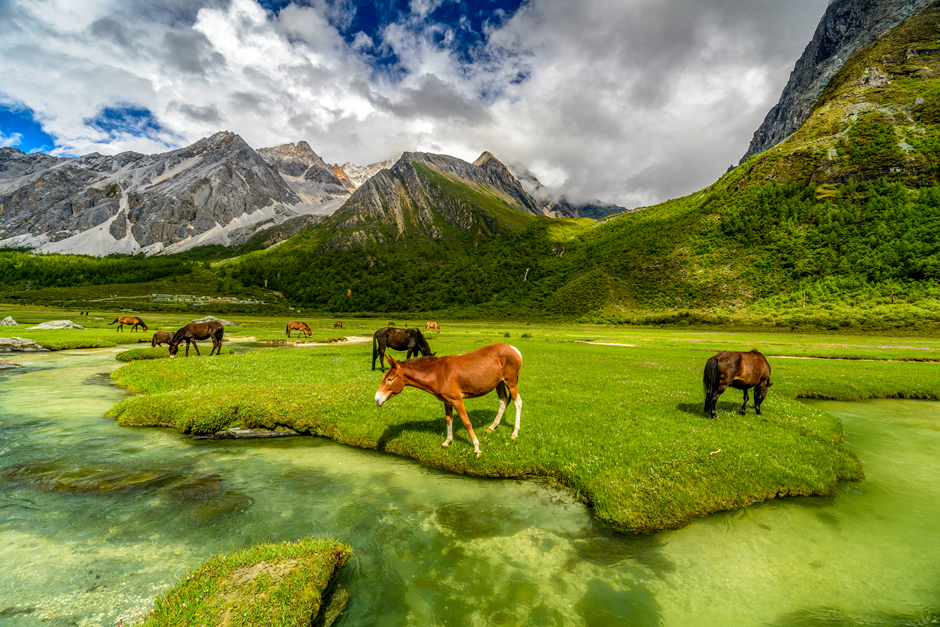 Kashmir is a region of simplicity and unfathomable beauty located between the Great Himalayas and the Pir Panjal mountain range. Kashmir is a beautiful place where you feel like you're travelling through a fascinating wonderland. In addition to attracting tourists, its spectacular beauty makes it a favourite filming site. This picturesque valley served as the backdrop for countless movie scenes and many enticing locations that inspire us to travel to Kashmir. Along with this, there is a tonne of sites for worship, hiking trails, lakes, gardens, shopping centres, and mouth-watering cuisines that you have never tried.
Tourists can stay in houseboats, five-star hotels, and resorts at this beautiful location, which motivates them to return and return to Kashmir again. Once you've been to Kashmir, its enchanting beauty will stay in your memories forever. Because of its proximity to Himalayan peaks, lush green valleys, sparkling lakes, temples, and magnificent Mughal-era gardens, it has always inspired poets. Stay on to know more reasons to visit Kashmir and why Kashmir should be on your travel bucket list.
The Breathtaking Landscapes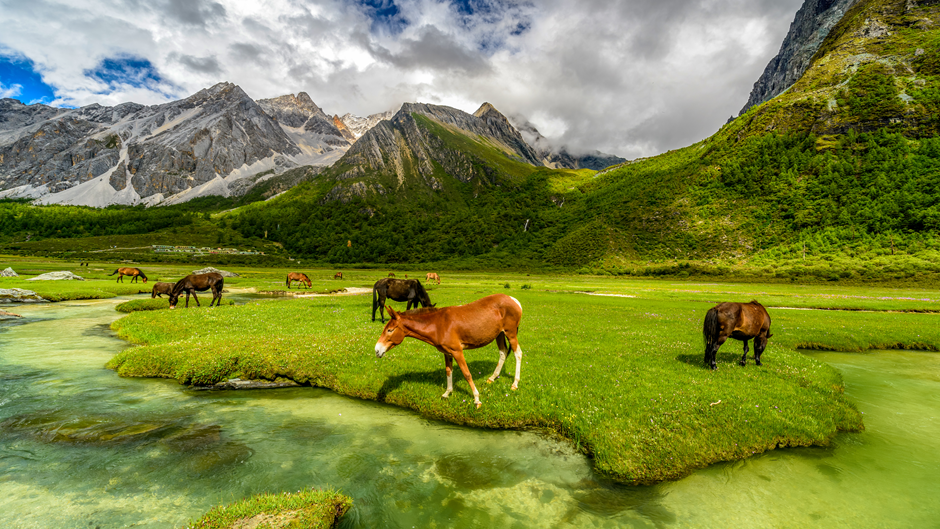 This location has been called Paradise on Earth because of its extraordinary landscape. An array of places is available for exploration, experience, and amazement. Mountains, thick woods, lush meadows, grasslands, and water streams are all present in Kashmir, which provide beautiful scenery. As you continue your trip, you become increasingly fascinated by the area's natural beauty. The locations are breathtakingly lovely.
The majority of visitors to this paradise destination do so to go sightseeing. They are all enchanted by the location's outstanding beauty, and none leave disappointed. The natural beauty of Kashmir is unmatched, from the Betaab Valley to the Saffron fields, the Zabarwan Mountain range to the Chashme Shahi, the Badam Vari to the Mughal Gardens. Everyone enjoys returning to breathtaking settings, such as Gulmarg, Pahalgam, Srinagar, Sonamarg and Yousmarg.
Daring Adventure
Jammu and Kashmir have a topography that allows visitors to participate in many adventure activities, including hiking, skiing, paragliding, river rafting, mountaineering, and fishing. These activities are made possible by the region's fast-moving rivers, high-altitude passes, gorgeous mountain slopes, lovely forests, and mountains. You may experience the ultimate thrill and adrenaline rush by participating in these adventure activities in Jammu & Kashmir.
Trekking is a fantastic and thrilling way to discover Kashmir's breathtaking scenery, which includes meadows, lakes, valleys, orchids, and secluded settlements. Popular short treks in Jammu and Kashmir include those from Pahalgam to Aru, Sonamarg to Thajiwas Glacier, and Gulmarg to Ningle Nallah.
Wonderful Climate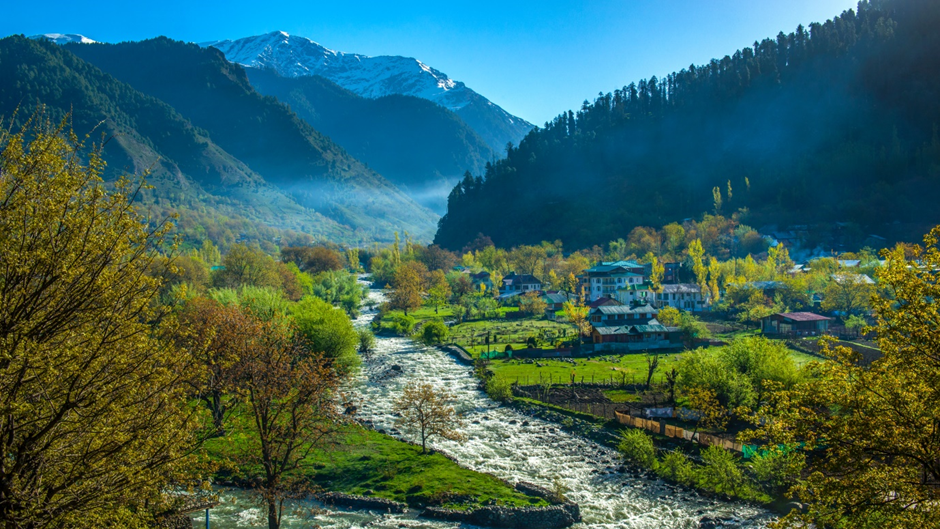 Plan your journey to Kashmir during the sweltering summer months, when temperatures can reach 40 degrees. You can travel to Kashmir between March and May to witness the blooming flowers, lush meadows, and Chinar trees. Kashmir is pleasant even in the hottest summers. Overall, the Kashmir Valley is where you may feel the new phase of spring. If you schedule your vacation during the winter, you will encounter stunning snowfall, which is an amazing experience.
The area is surrounded by beautiful scenery created by the snow-covered mountains, and the snow-covered trees appear amazing while giving everyone a peaceful sensation. In addition, Dal Lake in Srinagar offers the most breathtaking sunrise and sunset vistas.
Land of Holy Places
Kashmir is home to a significant number of holy sites, not only for Muslims but also for Hindus and people of other faiths. There are many distinct mosques and shrines in Kashmir because of the diverse religious beliefs that the locals practise. There are a few well-known Hindu temples in this valley, including Shankaracharya, Pandrethan, Sharika Devi, Kheer Bhawani, Zeastha Devi, and Bhuteswara Temple. Amarnath Cave and Vaishno Devi attract a large number of visitors every year. Jama Masjid and Dargah Hazratbal, in Srinagar, are holy places for Muslims. In addition, Charar-e-Sharief and Ziarat Dastgir Sahib, Muqdim sahib are well-known holy destinations where visitors gather throughout the year.
Culture and Cuisine
The cultural heritage of Kashmir is unique on Earth. Ancient architectural marvels abound in the area and play a significant role in the region's rich culture and history. Additionally, some numerous spiritual structures and locations are worth seeing, such as mosques and cave temples with ornately carved woodwork. The Kashmir tour budget includes sights such as picturesque locations and historical landmarks to make sure you don't miss out on anything.
In Kashmir, you may find mouth-watering dishes to please your taste buds in restaurants and on the streets. Many visitors flock to Kashmir to sample the region's many vegetarian and non-vegetarian delicacies. Try Rogan Josh, Yakhni, Rista, and Harisaa if you aren't a vegetarian for delicious flavours. Try the Kashmiri Dum Aloo, Paneer Chaman, Kashmiri Saag, and Nadur Yakhni if you're a vegetarian.
Mujtaba Hussain is a poet, writer and analyst. He loves to research different things. Travelling is his passion, and he is in quest of learning something about everything.