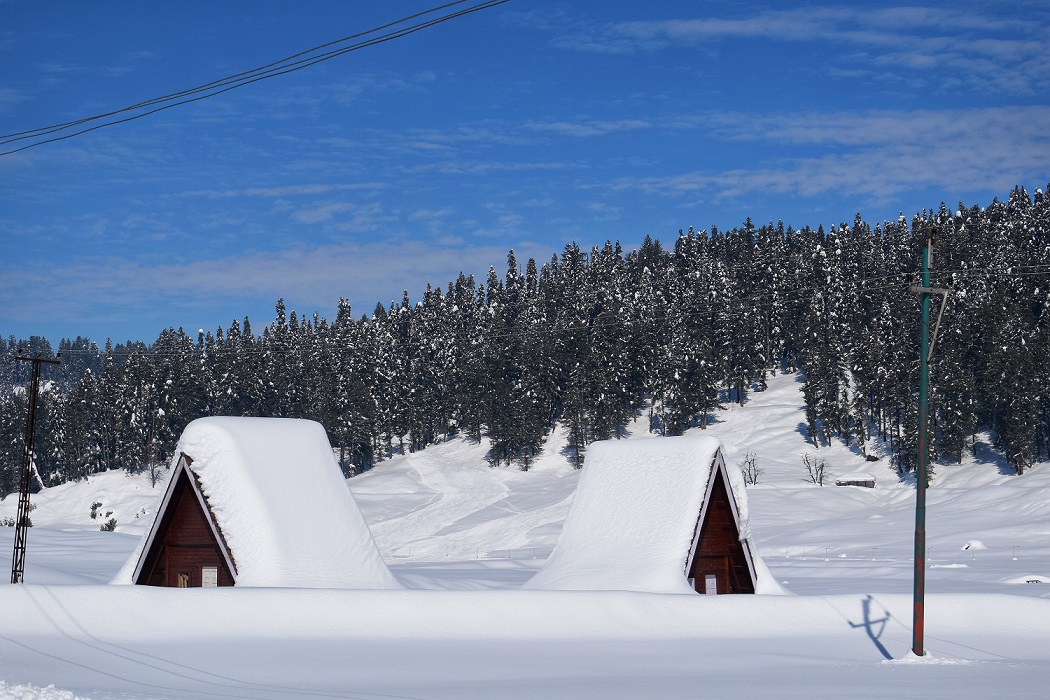 Kashmir is a year-round destination, and many tourists look forward to visiting this place. But the one place that makes your stay more exciting is Kashmir's Gulmarg! World-famous for ski resorts and snowy adventure sports, Gulmarg is a winter wonderland. After all, it does offer most adrenaline-rush activities such as Alpine Skiing, Ice Skating, Snowboarding, Glacial Trekking, Mountain Biking, and basically, every adventure one can associate with ice.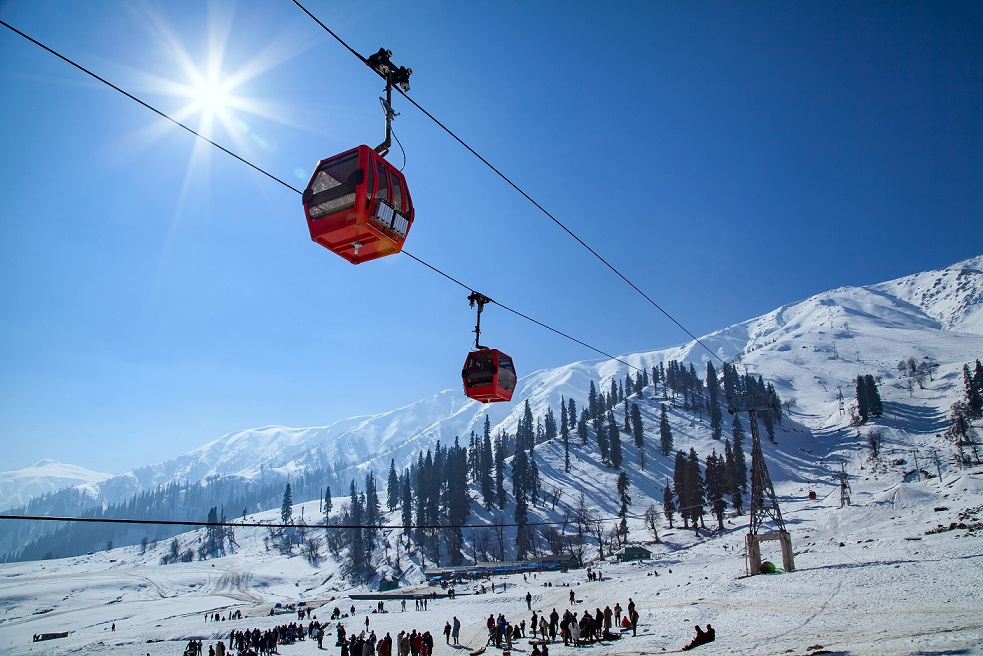 Tourists flock to this snow-carpeted Valley to try their hands at many fun-filled snowy activities, be it sledging on the icy slopes, descending from the top of the hill on Toboggan (wooden board) or riding Asia's largest and highest cable car. A gondola ride is a must-try activity, and people form a beeline to get their best chance at overlooking the natural splendour of Gulmarg's breathtaking vistas.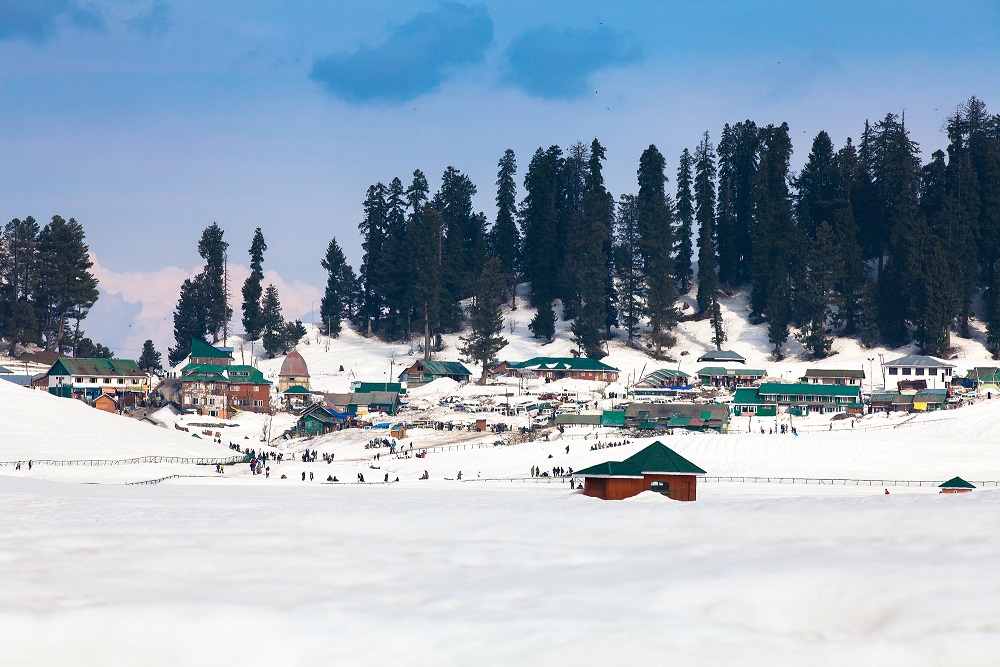 In Gulmarg, what you will witness is not only limited to the Vale of Kashmir but also the Nanga Parbat, the tallest and highest peak at 26,660 feet. Unlimited fun awaits those who find themselves in this dreamy destination. As one of the best places to visit in Kashmir, Gulmarg is a paradise for romantic tourists on their honeymoon to witness the snow-clad trees, the towering peaks, the jaw-dropping scenes and staying in luxurious homestays together.
Recommended read- Why Kashmir is known as the Switzerland of India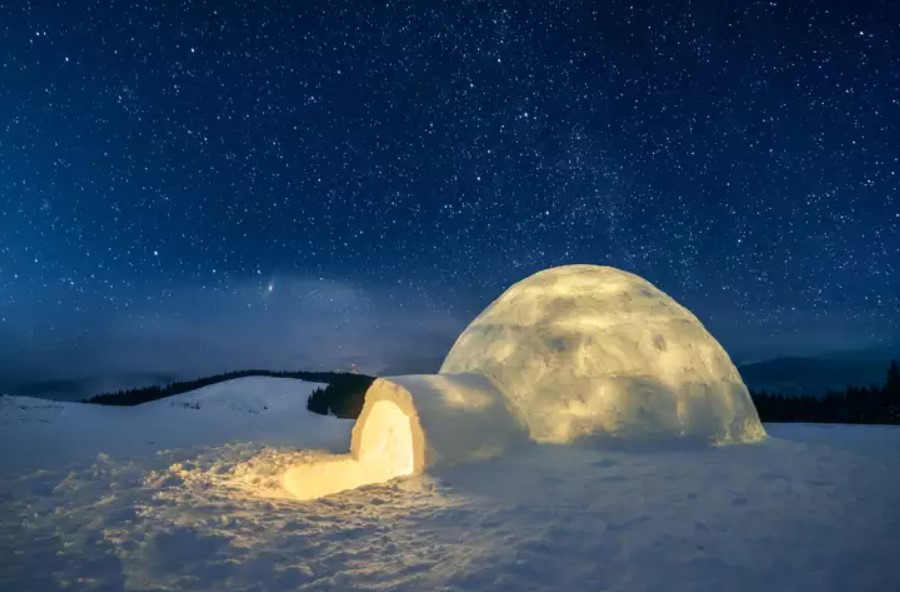 Besides adventures, there's no dearth of awe-inspiring spots in Gulmarg to dine and wine. A paradise for tourists, Gulmarg has its own Cafe Igloo – 'Snowglu,' where Kashmiri delicacies are served. Inside is a world of icy interiors spacious enough to accommodate 16 people. The place is famous for its unique setup and offerings, from the traditional green tea Kahwa to a delectable menu consisting of vegetarian and non-vegetarian dishes. This wonderful place is near the Gondola base, near the foothills of the Apharwat range.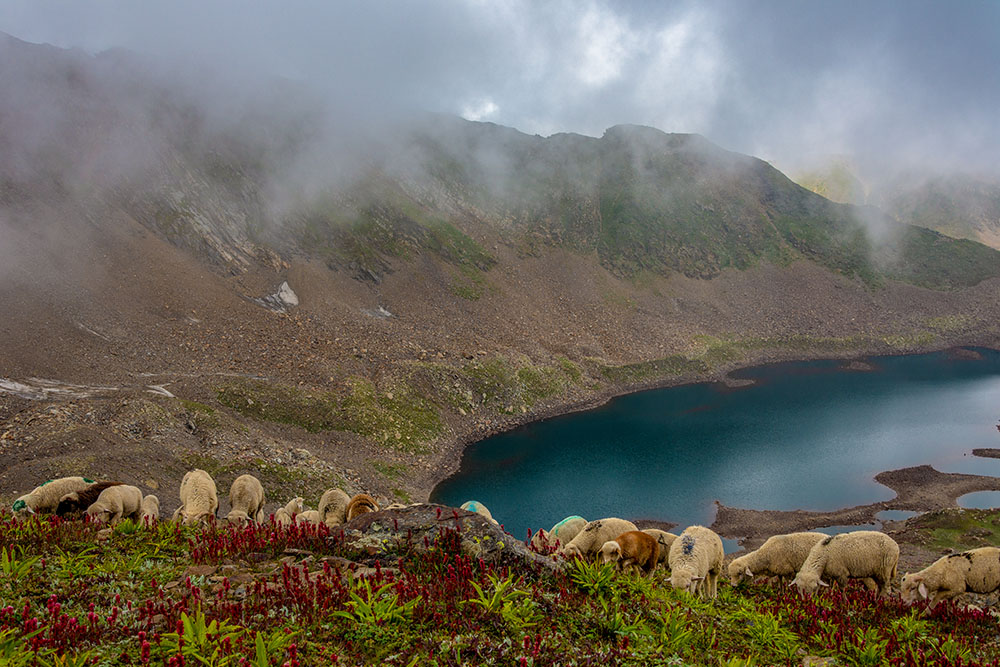 And if you happen to be there, make sure to visit Alpather Lake, situated 13 km from Gulmarg. The turquoise blue lake freezes in the winter, surrounded by the icy mountains. Adventure enthusiasts often arrive here to trek, ridge climb and admire this sapphire beauty. You can also enjoy your hike to Seven Springs, near Kongdoori, offering a majestic vista of the surroundings. It is said that the stream water of Seven Springs never freezes. Arriving at this fascinating spot, you will get to see both of the best worlds, i.e., Srinagar and Gulmarg.
However, the Meadow of Flower (Gulmarg), as it is also famously known, is more than a frosty delight. This winter abode is also a natural summer retreat for many, and so one can never get enough of Gulmarg. When the snow melts, the winter wonderland turns into a lush green dreamland. And the Apharwat peak's melting ice gives life to the famous mountainous stream, Ningle Nallah. Ferozepur Nallah is another hilly stream famous for its milky white appearance. And thus, the freshwater stream is not only an ideal campsite destination but is also a popular spot for trout fishing.
So, it barely matters when you visit Gulmarg, for the place has its own charm in any season. Yet, the factors you can consider while travelling to Gulmarg are whether you're a winter or summer person, whether adventure entices you or your love for nature. All in all, explore the unexplored places in Gulmarg and the beautiful places listed here or that are on your list and don't forget to let us know the best season that seems more magical to you.
Author is a student who loves to explore new corners of learning. He likes writing and travelling while taking challenges that question his abilities and skills. His hobbies are helping people and spending time in nature.