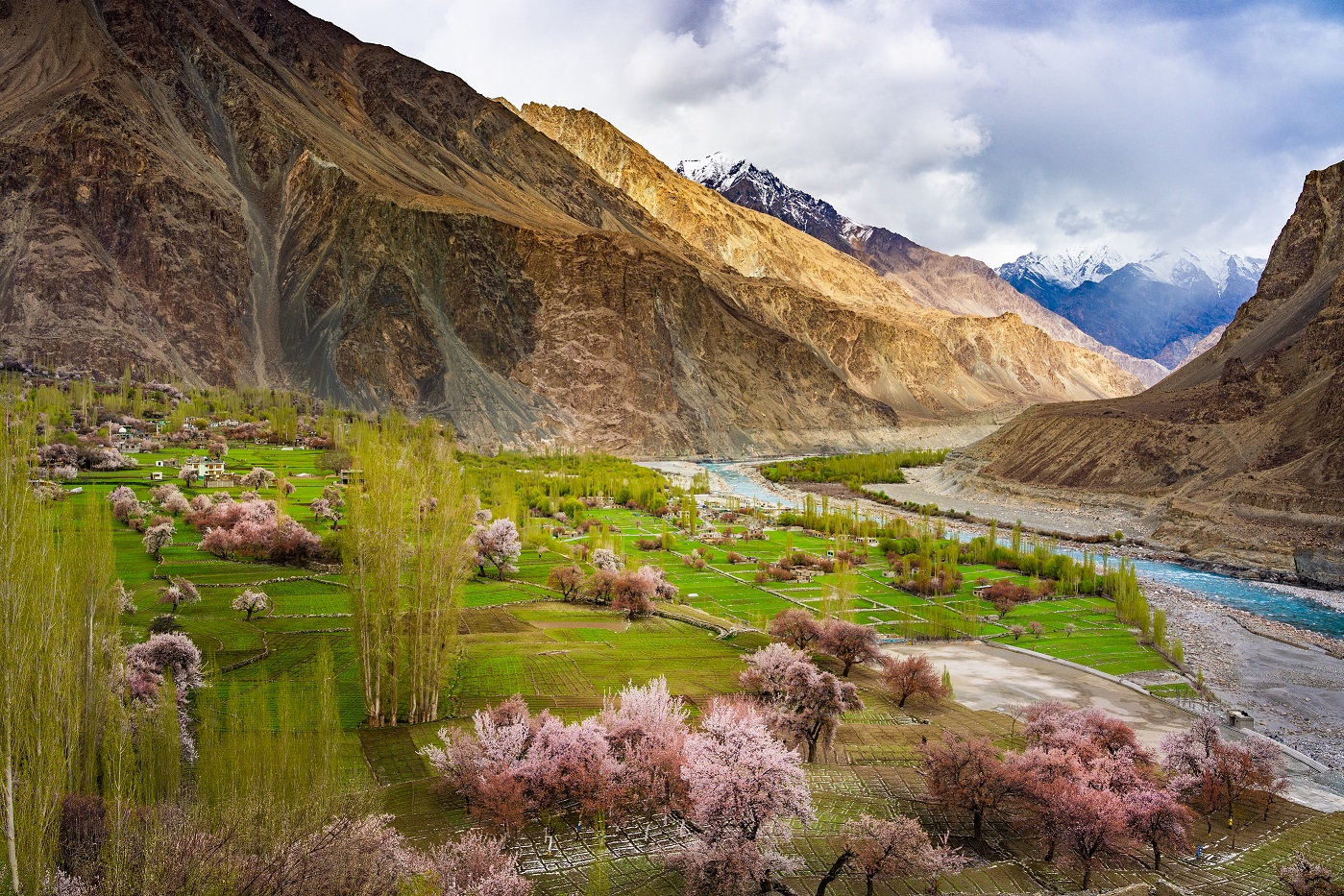 Places that render one speechless and stir the soul are magical. Words defy the meaning you want to give and express during those tender moments. When Nature presents itself in its absolute best, raw and rugged, it evokes the strongest emotions unbeknownst to the self. These sites produce a pleasant effect, harmonizing the senses and triggering the awakening of a new kind. Yes, such places do exist, and it's none other than the Paradise on Earth that is Kashmir!
Kashmir, surrounded by heavenly beauty and magnificent mountains, presents picture-perfect postcard destinations like Switzerland. Apart from being a landlocked region like Switzerland, Kashmir shares an uncanny resemblance in its scenic landscape with the former. The snow-peaked mountains overlooking the lush greenery, verdant meadows, alpine forests, clear streams, glaciers, and tiny hamlets are scenery to die for.
Peace starts the moment you think about these places and to be there in person feels as if one has attained salvation. The pristine setting and serene aura make people forget their stressful past and be more mindful of the present. There is nothing that one can think of trying in Switzerland and not in Kashmir. Whatever one can see and spot in Switzerland is Kashmir and more.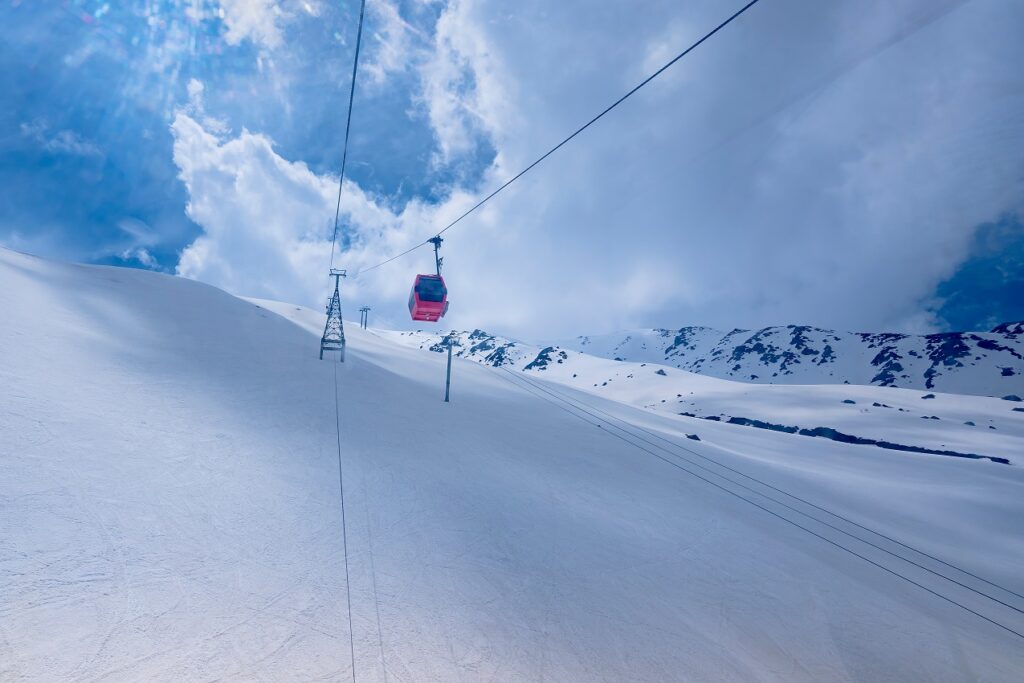 Switzerland is a world-famous tourist destination for its ski resorts, Swiss Alps, and winter adventure activities. In Kashmir's Gulmarg, apart from enjoying the winter sports such as Skiing, Ice Skating, and Snowboarding, one can also try the most enticing adventure activity of all – The Gondola Ride! It is not just any cable car ride but Asia's largest and second highest ropeway ride operating in two phases. Ski resorts in Gulmarg offer luxurious accommodation facilities featuring majestic mountain views from your homestay.
Europe's largest Alpine lake and a famous landmark, Lake Geneva in Switzerland, attracts visitors from far and distant, the same as the world-famous Dal Lake in Srinagar, Kashmir. Couples retreating to this place marvel at the pristine setting against the Zabarwan mountains as they take a Shikara ride and pass through the floating markets. The unmissable experience of a Houseboat stay is like the cherry on top, a must-to-do activity.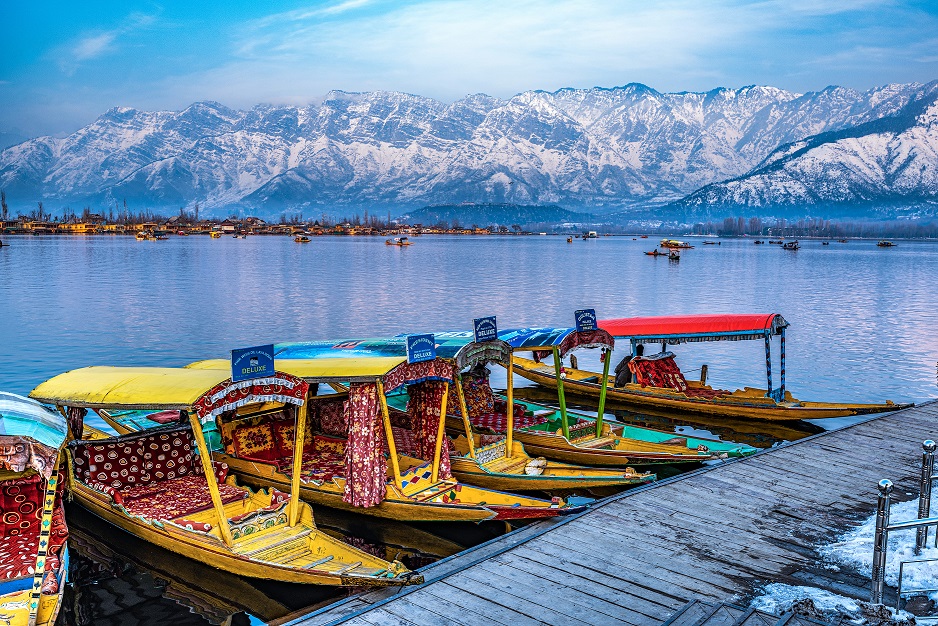 Lake Geneva in Switzerland offers a stroll among the historic buildings and cultural points such as the Grand Theatre and Opera House. On the other hand, adjoining the Dal Lake are Mughal Gardens, where you can walk through Nishat Bagh, Shalimar Garden, Chashm-e-shahi, and Naseem Bagh.
Besides that, Kashmir has one of its own Mini Switzerland – Baisaran Valley. It is a miniature version of the heavenly and astounding beauty. Located 5 km away from Pahalgam, the Lidder River flows through it, and the best activity to try here is trekking, river rafting, angling, and camping. More attraction points await at a trekking distance from here, such as Tullian Lake.
This and more incredible and gorgeous part of Kashmir is awaiting your arrival to be explored. So what are you waiting for?
Author is a student who loves to explore new corners of learning. He likes writing and travelling while taking challenges that question his abilities and skills. His hobbies are helping people and spending time in nature.