Srinagar is the capital city of Kashmir, brimming with scenic natural beauty and deep cultural history. Srinagar, also referred to as the "city of lakes," is a charming city with something for everyone. From its stunning houseboats floating on the calm waters of Dal Lake to its lush Mughal gardens and old monuments, prepare for a fantastic tour through the various things to do in Srinagar.
Whether you want to unwind and enjoy the breathtaking surroundings, immerse yourself in the city's rich history and culture, or sample its delectable cuisine. Just pack your luggage, lace up your shoes, and get started. With various things to see and do, it can take time to decide where to start. So, let us take you on tour through this charming city and discover the top must-see sights and experiences that make Srinagar a true gem of India.
1. Visit Dal Lake
Dal Lake, aka the "Jewel in the Crown of Kashmir," is a must-visit destination in the Srinagar itinerary. Visitors can enjoy the picturesque views of the surrounding mountains and houseboats by taking a leisurely Shikara ride on the lake. Moreover, you can explore the floating markets on Dal Lake and visit hidden gems such as Char Chinar island and the famous Kashmiri Kahwa, served by locals on their traditional boat.
2. Breathe in the Aromatic Air of Mughal Gardens
Inhale the lovely air filled with the perfume of roses, jasmine, and other fragrant flowers while visiting the Mughal Gardens. A trip through these gardens offers a tranquil respite from the busy city and an opportunity to engage with history and nature. Anyone interested in gardening, architecture, or the rich cultural legacy of India must visit the Mughal Gardens.
3. Spend Romantic Time at Char Chinar Island
A popular spot for romantic getaways, Char Chinar island in the heart of Dal lake is one of the must-visit places in Srinagar, Kashmir. The island provides a quiet and private place for couples to spend quality time together, take romantic strolls, or relax and take in the scenery. The ideal location to make memories and enjoy quality time with a loved one is Char Chinar Island.
4. Take a Stroll Through Boulevard Road
A well-liked tourist destination, Boulevard Road in Srinagar is famous for its spectacular views of the Dal Lake and the surrounding mountains. Tall trees and colourful flower gardens line the road, ideal for leisurely strolling. Boulevard Road is a beautiful area to unwind, enjoy the scenery, and observe people. Photographers who want to capture the area's natural beauty frequently visit this location.
5. Take a Wildlife Tour to Dachigam National Park.
A wildlife excursion to Dachigam National Park with an expert guide delivers a memorable experience in the gorgeous nature of India. A wildlife tour will allow you to see many creatures, including the Himalayan black bear, leopard, Himalayan musk deer, and other bird species. The park is a must-visit for nature enthusiasts and adventurers because it is also home to unique medicinal plants and breathtaking vistas.
6. Explore Historical Places: Hari Parbat Fort and Pari Mahal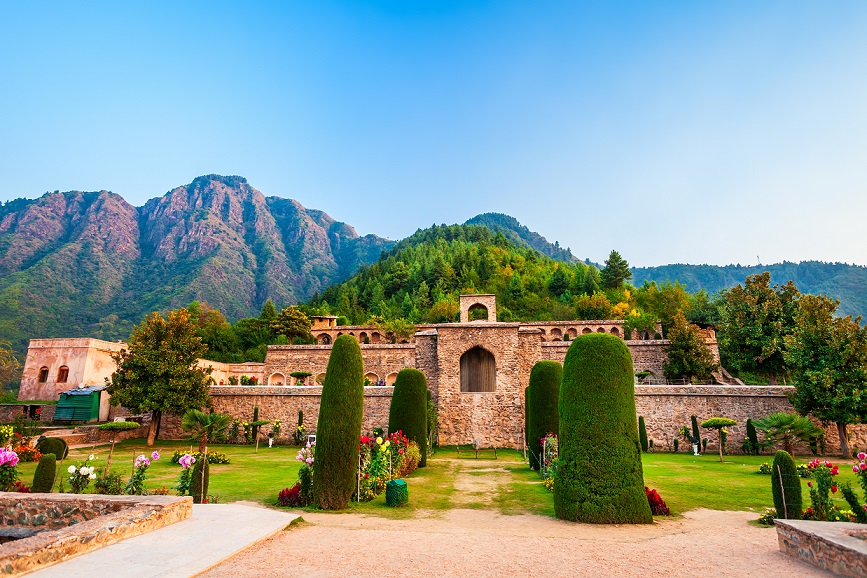 Hari Parbat Fort and Pari Mahal are two historic sites in Srinagar, Jammu and Kashmir, India. Hari Parbat Fort, also known as Koh-e-Maran, is a hilltop fort built in the 16th century, offering sweeping views of the city and the surrounding mountains. Pari Mahal, on the other hand, is a stunning seven-story palace and garden complex built during the Mughal era.
7. Visit Religious Sites
Srinagar is home to many religious sites of great significance, including Hazratbal Masjid, Jamia Masjid, Kheer Bhawani Temple, Khanqah-e-Moula, and Shankaracharya Temple. These famous temples in Srinagar and other religious sites constitute Srinagar's local sightseeing places. Visiting these sacred sites offers an insight into the rich religious diversity of India and the vital role religion plays in the lives of its people.
8. Stop by Buddhist Monastery
A tranquil retreat from the busy metropolis, the Buddhist Monastery at Harwan is an excellent place to connect with spirituality and consider life's deeper meaning. Anyone interested in Buddhism or seeking a tranquil retreat must visit this site. This quiet location provides a window into the area's extensive Buddhist tradition. The monastery's temple and grounds, encircled by lovely gardens and peaceful ponds, are open to visitors to explore.
9. Visit the Pratap Singh Museum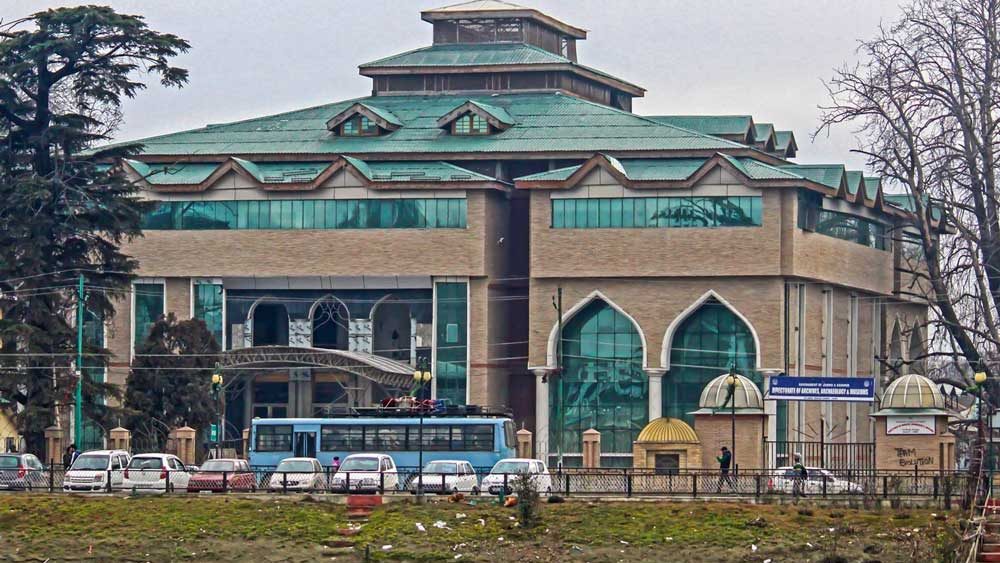 In Srinagar, you can also get to explore the museum housing the artefacts and antiquities of the historical places to learn about the rich cultural heritage of India and marvel at the architectural feats of the past. Pratap Singh Museum is a must-visit for history buffs and anyone interested in the culture and architecture of India.
10. Enjoy Bird Watching at Hokersar Wetlands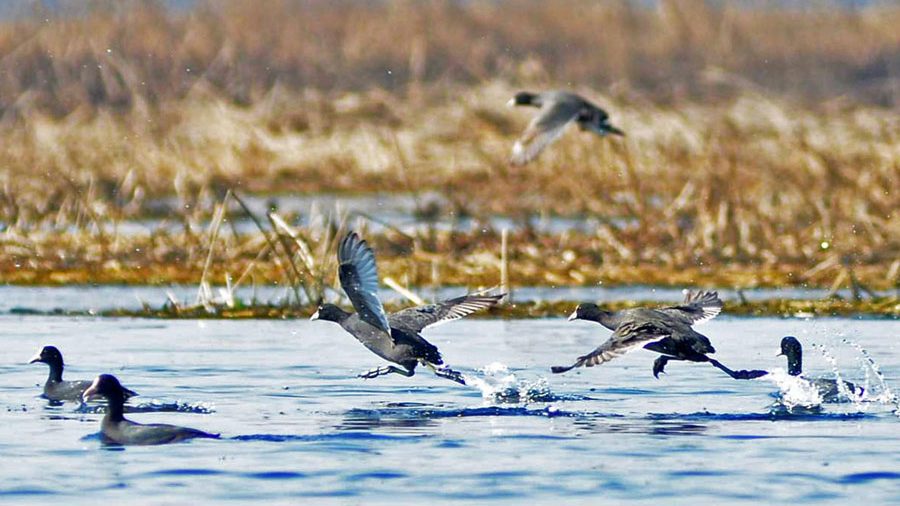 Hokersar Wetlands provide a tranquil retreat from the city and an opportunity to get close to nature and take in its beauty. Hokersar Wetlands is a must-see location, regardless of whether you enjoy birdwatching or are just searching for a peaceful outdoor experience. Due to the variety of migrating species, it is also a fantastic location for bird viewing.
11. Visit the Apple Orchard Farm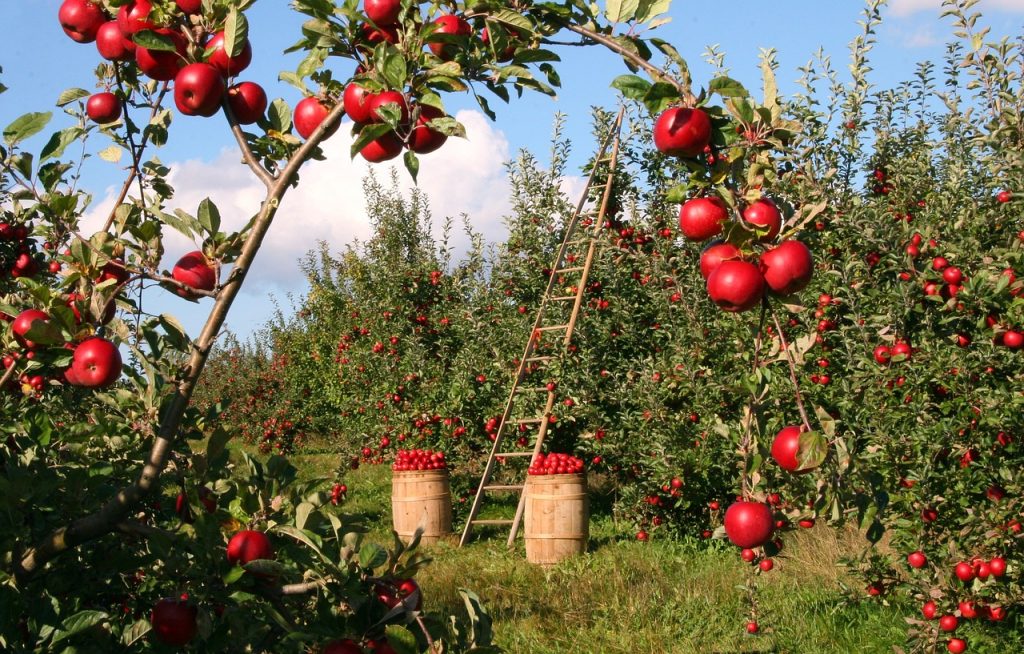 A trip to an apple orchard farm is a must-do in Srinagar, whether you're interested in agriculture or just seeking a fun outdoor activity. Visitors can pick fresh apples right off the trees while on a guided tour of the orchards, where they can also discover how apples are grown. The apple orchard farm is a rare chance to encounter Indian rural life and get knowledge of the nation's agricultural sector.
12. Come across Floating Vegetable & Fruit Market
A well-known tourist attraction in Srinagar is Dal Lake. Tourists can buy flowers and vegetables grown on Dal lake at one of the numerous floating gardens, or "Rad" as they are known locally. The market comes alive before dawn breaks; thus, for you to witness the lively scene, you must wake up during the wee hours.
13. Tour the Silk Weaving Industry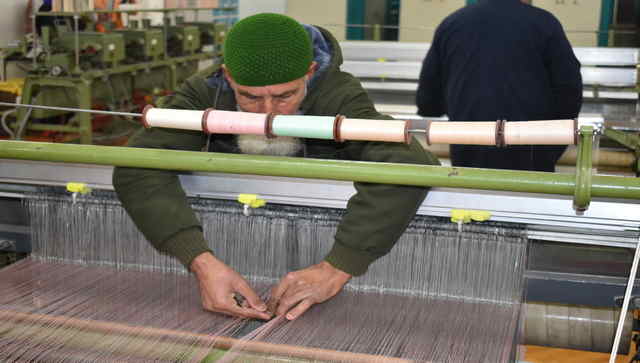 Add a visit to the silk weaving factory in your Srinagar sightseeing itinerary to learn about this ancient craft and see the process in action. Numerous locals are employed by Srinagar's silk-weaving industry, which also significantly boosts the local economy. An opportunity to learn more about this fascinating profession and the significant part it plays in the lives of the locals is provided by taking a tour of the local silk-weaving industry in Srinagar.
14. Shop for the Local Handicraft Goods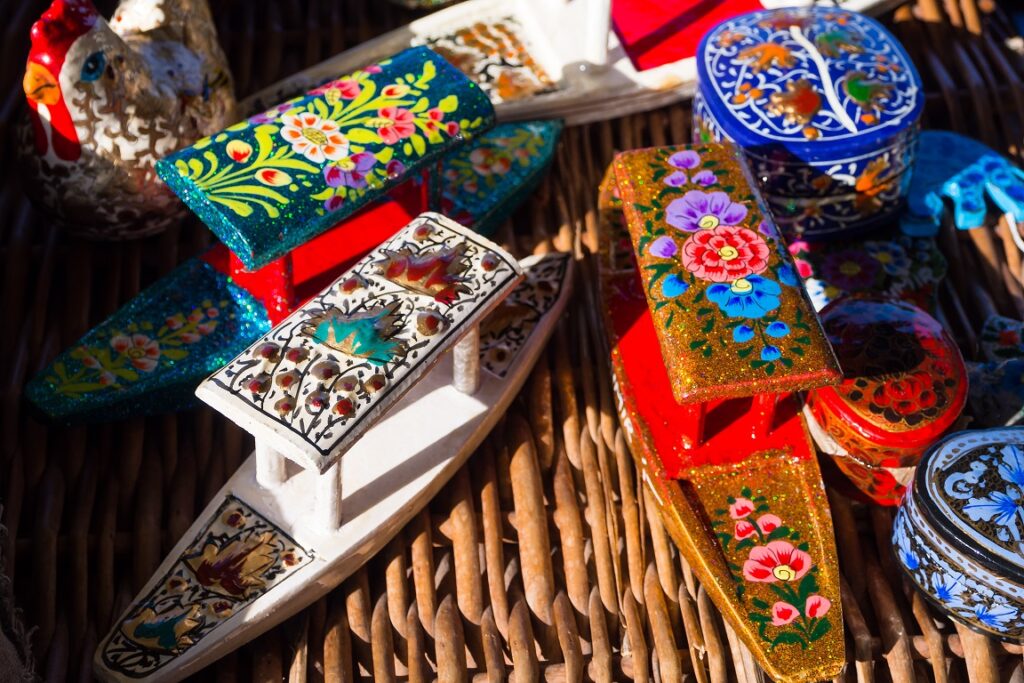 A must-do activity in Srinagar is shopping for regional handicraft products, whether you're looking for souvenirs or one-of-a-kind presents. Shopping in Srinagar offers a unique and authentic experience. The goods include hand-woven Pashmina shawls, world-famous willow bats, spices such as Saffron and colourful Papier-mâché products made by skilled artisans who have passed down their techniques from generation to generation. You can shop for these unique and beautifully crafted items at the local bazaars and markets.
15. Stay at Houseboats
Nothing beats the cosy experience of staying at Dal Lake's famous Houseboats. These floating dwellings entice travellers with their traditional look to stay on their beautiful decks and embellished rooms. Once you step into the traditional charms of these floating beauties, you will be served with delectable cuisines and all the modern amenities you can think of, including a hot-water facility.
Author is a student who loves to explore new corners of learning. He likes writing and travelling while taking challenges that question his abilities and skills. His hobbies are helping people and spending time in nature.