Every moment spent with bae feels magical when love is in the air. Add to it the picturesque city of Srinagar. Located on the banks of River Jhelum & surrounded by Zabarwan hills, the town is as pretty as a picture to start a fairytale romance. In the city of lakes, you will find a reflection of how much love you carry for your significant other.
Endowed with Nature's abundant gift of lakes, gardens, mountains and alpine forests, Srinagar is a soulful retreat. This is a city known for taking you on a detour to equally and more heavenly places in Kashmir. A city where every moment is unforgettable. Though any time spent in the majestic Valley is effortlessly romantic, one can leave an everlasting impression just by knowing the best romantic spots in Srinagar.
Etch a memory of a lifetime to cherish forever. With these scenic spots in Srinagar, your partner's love for you will amplify multifold.
1. Island Retreat at Char Chinar
Dotted with Chinar trees, the island in the heart of Dal Lake is an ideal retreat for nature lovers. They can spend quality time in the lap of Nature. Chinar trees symbolise longevity and romance and are an integral part of Kashmiri culture. Char meaning 'four', the island derives its name from being surrounded by Chinar trees from all four directions.
These trees are the main feature of the Mughal Gardens, with the maximum of them existing in Srinagar. To arrive here, you must first take a Shikara which is a must-do for all loving couples. Surprise your beloved by arriving at this peaceful island. The beauty of the flame of fallen leaves can be best enjoyed during the autumn season. However, the question is: Are you willing to go the extra mile?
2. Dazzling Day at Dal Lake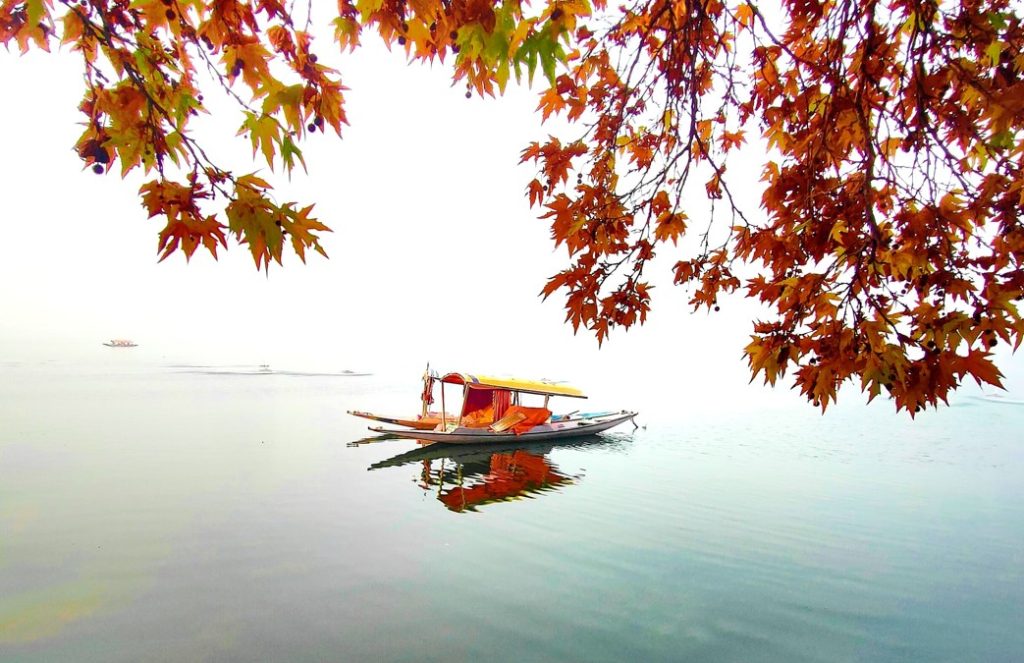 The most romantic nook in Srinagar (the Venice of the East) is undeniably Dal Lake. Nothing can beat the experience of how Dal Lake never sleeps. In the wee hours, you can witness the floating market come alive with vendors selling fruits and vegetables—and feel the breezy air against your cheek when you take a Shikara ride.
The backdrop of the Zabarwan range with the sun overlooking the horizon will make up for the best setup you want to spend with your partner. While sailing, you can also see the floating garden featuring Lotus flowers. In the local language, it is known as 'Rad' and blooms during specific months of July and August.
3. Scenic Strolls in the Mughal Gardens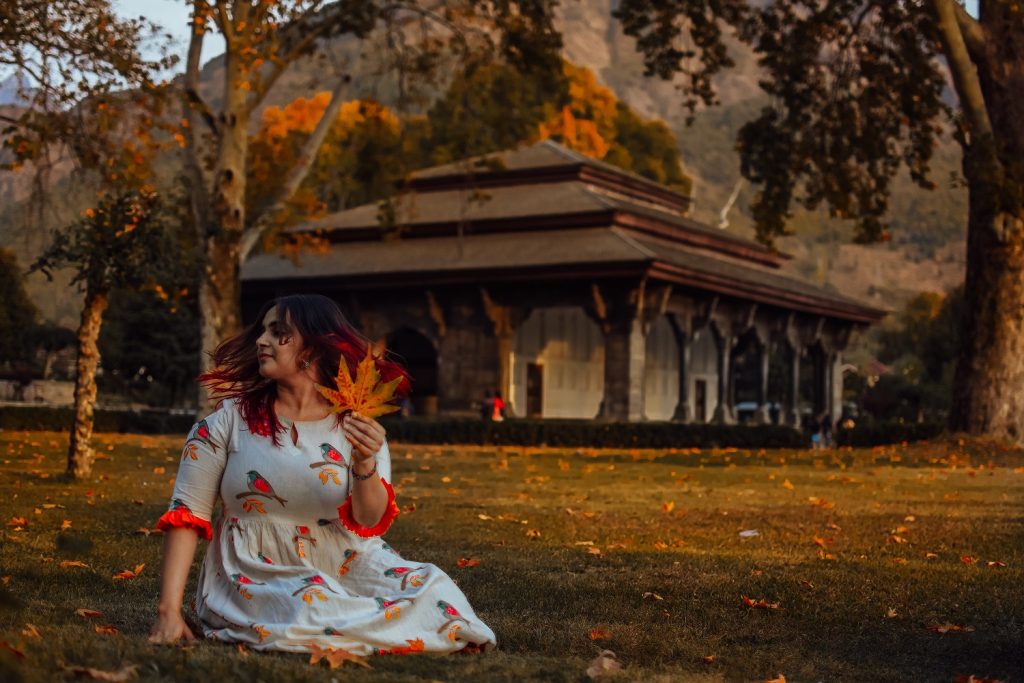 Along the lake's shore and on the foothills of the mighty Himalayan mountains lie spectacular Mughal Gardens. Making up for the best sightseeing and aromatic surroundings, you can take a walk with your partner here in the royal style. And the tour doesn't end with visiting just one, as there exist six of the prominent Mughal Gardens.
Shalimar Bagh, Nishat Bagh, Chashme-Shahi, and Naseem Bagh are notable among them. These Gardens are admired for their brilliant architecture and depict the Persian-influenced Mughal architecture. Besides them, you can also go to the Tulip Garden. They are widely famous too and a major tourist attraction in Srinagar.
4. Starry Night on Houseboats Stay
Who wouldn't fancy a romantic stay beside the world-renowned Dal Lake? Houseboats in Srinagar live up to the expectation of honeymoon-goers and partners looking to spend a star-studded romantic night. These Houseboats not only provide for a comfy stay, but they are a true work of art.
You will be surprised to find that many of them are in the best-preserved state, showcasing the charm of the old world. However, not without offering any less of the modern world amenities. They have luxuriously styled rooms featuring facilities such as an open lawn, hot water bath, and extra long bed, and some even offer home-cooked traditional meals.
5. Paragliding in Astanmarg
If there is ever a time to bond on another level, it is to try the craziest fun adventure together. Seize the opportunity to fly high in the air, for Astanmarg in Srinagar is the new hotspot for thrill-seekers. Presenting a stunning view of Dal Lake, Mughal Gardens, Dachigam National Park and the heavenly scenery, the experience is unique in itself!
Go for this extraordinary adventure and soar high in the sky as you take turns. This will take your romance to the next level and bring you closer to knowing who is the bravest among the duo.😉Among other Romantic things to do in Srinagar, adventure is something a couple should do at least once.
Author is a student who loves to explore new corners of learning. He likes writing and travelling while taking challenges that question his abilities and skills. His hobbies are helping people and spending time in nature.