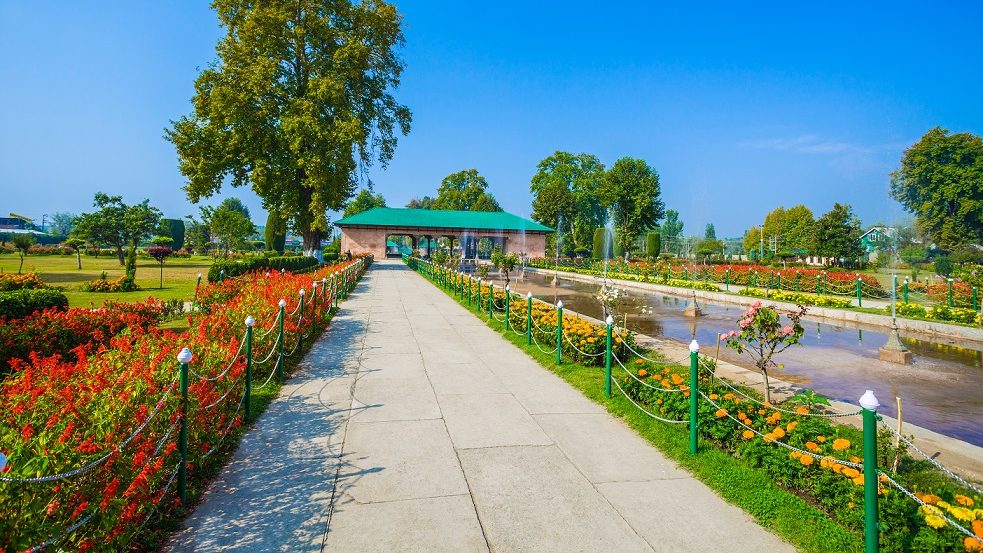 Gardens in Kashmir are fascinating works of art to come across. Abundant with Natural beauty and countless springs, Mughal Gardens in Kashmir are the source of artistic inspiration. Most of these Mughal Gardens are designed in quadrant geometrical models, famously known as the Charbagh style. This concept of a planned garden was first introduced by the Mughal Emperor Babur in India and later by Akbar after conquering Kashmir in 1586. The Charbagh is a characteristic of most of the Mughal Gardens. Its design is inspired by the Persian Gardens, divided into four equal portions by walkways or small bodies of water.
Owing to Kashmir's natural beauty and captivating surroundings, Mughal Emperors from Akbar to Shahjahan and Prince Dara Shikoh built beautiful gardens in the Valley. These Mughal Gardens are characterised by grand terraces, beautiful fountains, and a central water channel as their principal adornments. Some famous Mughal Gardens in Srinagar are Shalimar, Nishat, Naseem, etc. So, the next time you plan to stay in the city of lakes, visit these well-known gardens of Kashmir.
Chashm-e-Shahi Garden
The "Royal Spring," as Chashm-e-Shahi is famously known, is a Mughal garden located in Srinagar. It was constructed in the middle of the 17th century by the Mughal emperor Shah Jahan and is renowned for its lovely terraced gardens, fountains, and waterways. Chashm-e-Shahi Garden is best visited in the spring and summer, from April to September.
How to Reach: Chashm-e-Shahi is about 7 kilometres southeast of Dal Lake in Srinagar.
Shalimar Bagh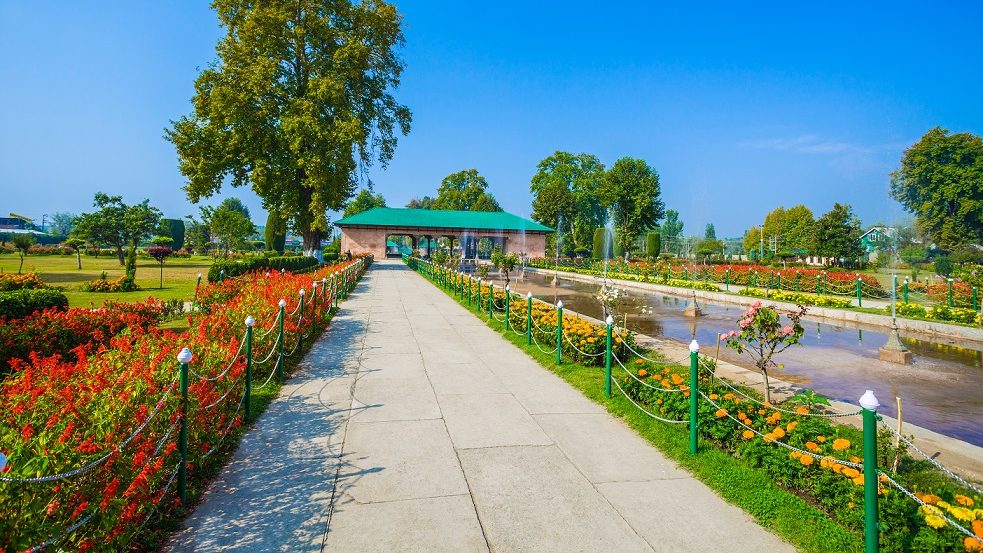 King Pravarasena II (530–590 CE) built Shalimar for himself on the shores of Dal Lake after founding the city of Srinagar. After being demolished and ruined for ages, all that is remembered about the site is its name. Jahangir came here in the 16th century and transformed the area into a grand garden. The spring or fall seasons are the best time to visit Shalimar Bagh (mid-February to mid-April and September-October).
How to Reach: From Dal Lake, Shalimar Garden can be reached by road or lake.
Naseem Bagh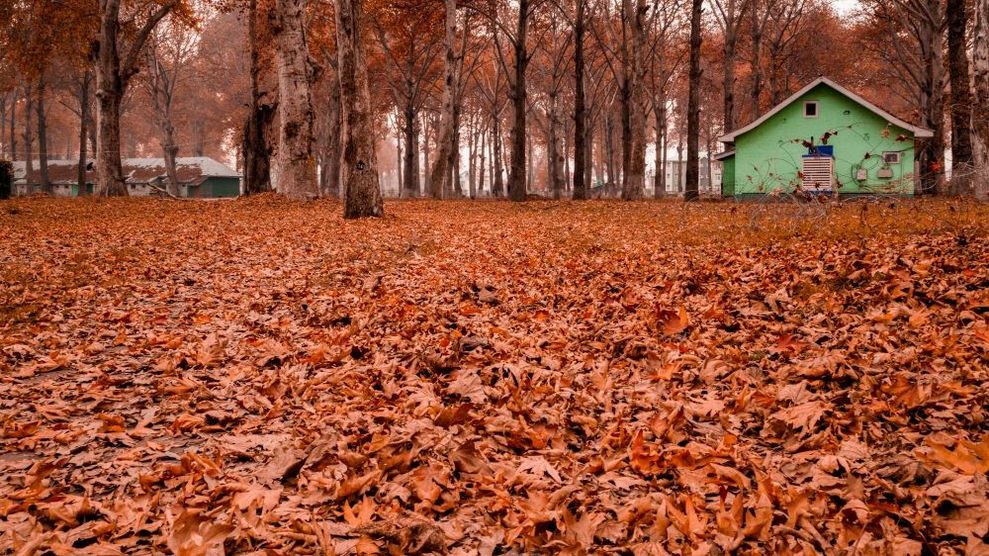 Situated on the Dal Lake's bank, Naseem Bagh is recognised for its lovely flower beds, trees, and lawns. The Garden is also known as 'The Garden of Breeze' and is most pleasing in autumn (September-October) when Chinar trees provide a refreshing wind, and their leaves are at their most gorgeous.
How to Reach: About 8 kilometres northwest of Dal Lake, you'll find Naseem Bagh.
Nishat Garden
This terraced Garden, which sits on the eastern side of Dal Lake, is the second-largest Mughal Garden in Kashmir. The Garden has been given the titles "Garden of Bliss," "Garden of Joy," and "Garden of Gladness," which reveal its royal status. The 12 terraces that make up this Garden's unusual layout each reflect one of the Zodiac signs. The spring and summer (April to September) are the best seasons to visit the Garden. Nishat Garden is open from 10 am to 6 pm.
How to Reach: The Garden of Joy is situated on the eastern shore of Dal Lake at a mere distance of 2 km.
Tips for visiting the famous Mughal Gardens Attractions
Here are some tips for touring the well-known Mughal Gardens:
Plan in advance
The Garden you intend to visit may have limited hours or be closed for maintenance, so confirm its opening days and hours.
Dress Decently
Be sure to wear modest clothes that cover your shoulders and legs because many gardens have strict dress requirements.
Go Picnicking
Bring water and food with you because it may take some time to tour every Garden because some of them can be rather extensive. To stay hydrated and motivated, it's a good idea to pack some water and snacks.
Take a guided tour
Many gardens provide a guided tour which will tell you more about the history and architecture of the gardens.
Author is a student who loves to explore new corners of learning. He likes writing and travelling while taking challenges that question his abilities and skills. His hobbies are helping people and spending time in nature.