What's your story of finding Ladakh? Chances are you must have always known the place, heard of it from friends who have vacationed there or seen Insta-worthy reels and pics to feel a tinge in your heart to travel to the land of Lamas. Whatever it is, you should bookmark Ladakh for your next travel itinerary. A trip to Ladakh means renewing the spirit and self. And if travellers' accounts are to be believed, you change for good once into the mountains of Ladakh. Ladakh is a myriad of things: some go there to find peace & spirituality, to explore an unexamined and unlived life and others to feel the excitement which only this majestic land can offer.
Likewise, the landscape of Ladakh is imbued with colours, a juxtaposition of which creates a surreal and stunning scenery, an unforgettable one. The splendour of high mountain passes, flowers appearing in the crevasses of the rocks and the sacred Buddhist flags enliven the experience. And when it is Ladakh adventure, some unmissable sports are highly recommended, which are listed below.
Jeep Safari
Mountain Safaris are best for enjoying the landlocked region of Ladakh. The Jeep Safari will take you to the remotest part of Ladakh, which also means exploring like a local. You can camp for a stargazing experience, stop by to visit Buddhist monasteries or villages and discover the flora and fauna and many significant religious places with your group. There is always something to look forward to with the break of dawn here. Jeep Safaris in Ladakh generally range from 8- 10 days, depending on the places you want to cover.
Quad Biking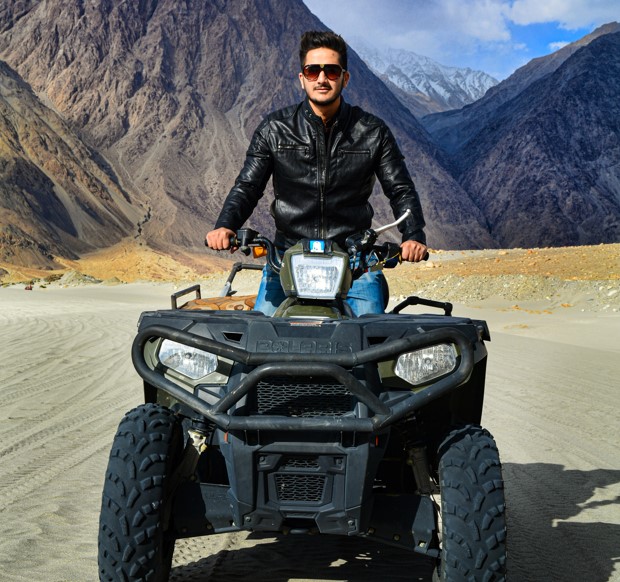 The cold desert of Nubra Valley challenges you with its rugged terrain and a ride that is sure to bring out the rider in you. Give your wilder side a pass and hop on to put your Motorbiking skills to the test. For the best biking experience, Mid-June to Mid-October is considered the ideal time. The great news about trying out this sport is that it doesn't exclude people with disabilities. Even they can trust Ladakh for a thrilling experience. Ride this beast to explore the dunes of this cold desert and let others say, That new bike ride of yours is a real beaut!
Ice Hockey
Ladakh can be surprising, for the place can be either a cold desert or a freezing fest depending on the season. It is among the few places that become a paradise for winter sports adventures. During winter, especially at the end weeks of December, throughout January and the beginning of February, the landscape of Ladakh turns into an icy cold region. This allows thrill-seekers to run their skate blades through thick coats of ice. Ice skating and Ice hockey are widely popular among adventure enthusiasts.
Camel Safari
Camel rides are reserved not only for tourists of Rajasthan. In Ladakh, camel safari is a popular tourist activity. A ride to remember, you will be amazed to find that camels found here are double-humped, unlike single-hump camels in India. These species are known as Bactrian Camels. The Ship of Desert is a famous mode of transportation for long miles. You can get to ride these camels in villages of Nubra Valley and areas along the old Silk Route.
River Rafting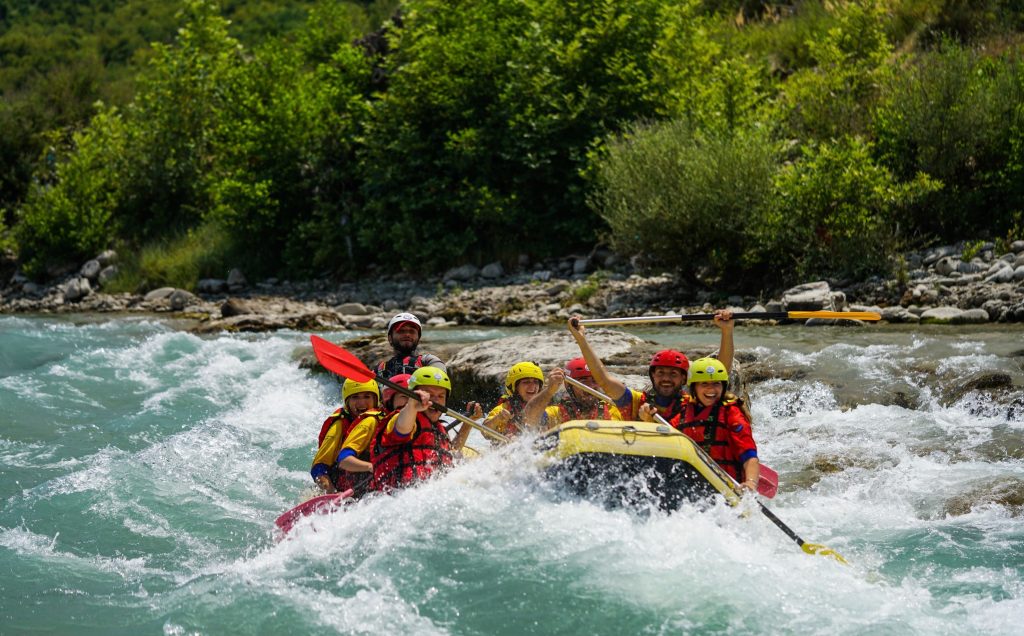 If you ever find yourself travelling in the months of July, August and September, don't forget to add River Rafting as a must-try adventure activity in Ladakh. Raft the rapids on the River Indus and Zanskar stretch, which offers different difficulty levels ranging from Grade II to Grade V. And yes, being a non-swimmer, you can partake in this exhilarating activity too.
Paragliding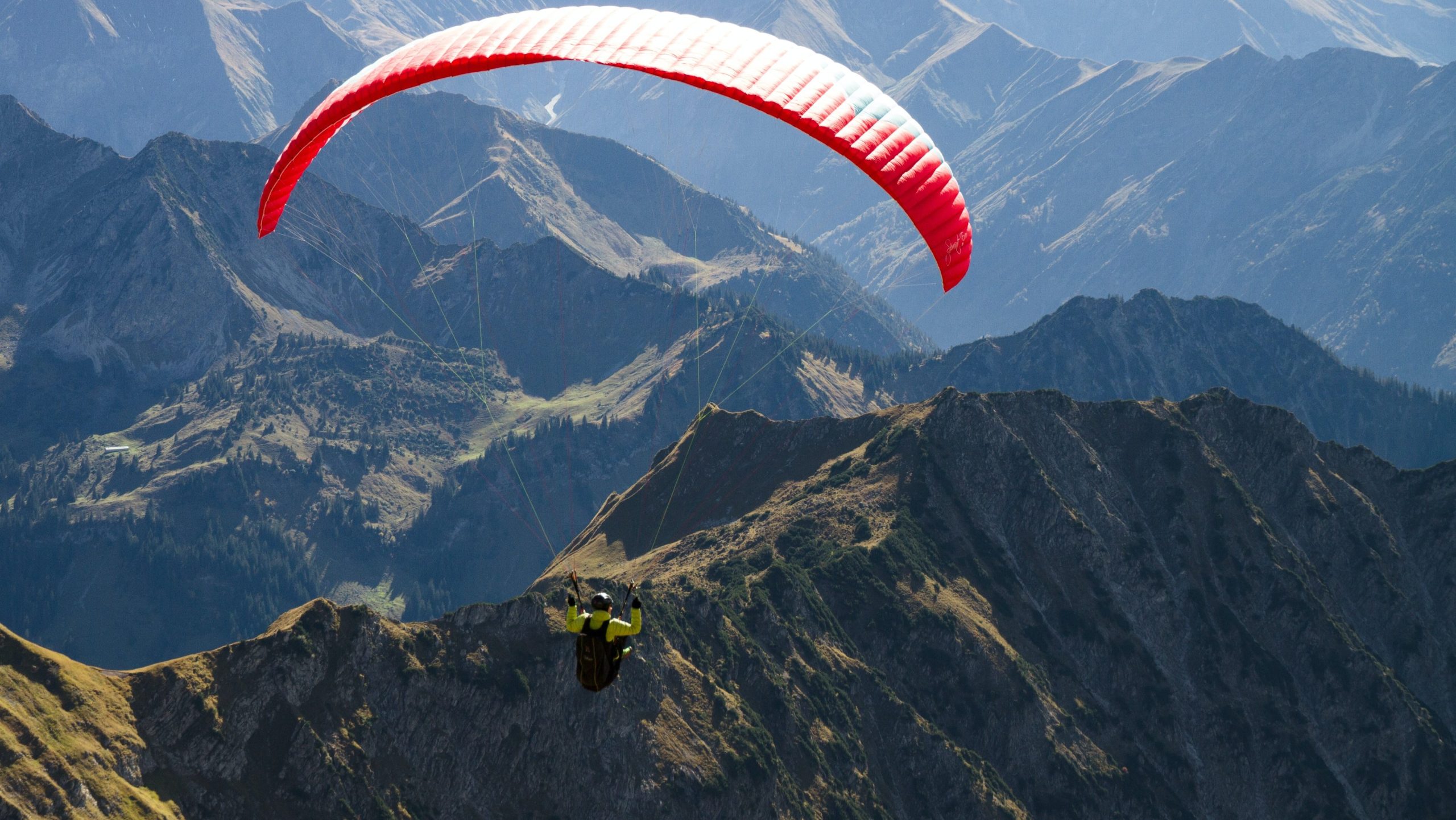 Whether you are a land, air or water fan, Ladakh disappoints no one. Apart from Trekking, Safari, or Rafting, you can soar high to try the absolute thrill of Paragliding. So much fun to fly like a birdie and get a different perspective to see things moving from above. Find out how much of Ladakh's beauty you can capture with this action sport. The scenic views will be, without a doubt going to make it one of your memorable moments from this trip.
Rock Climbing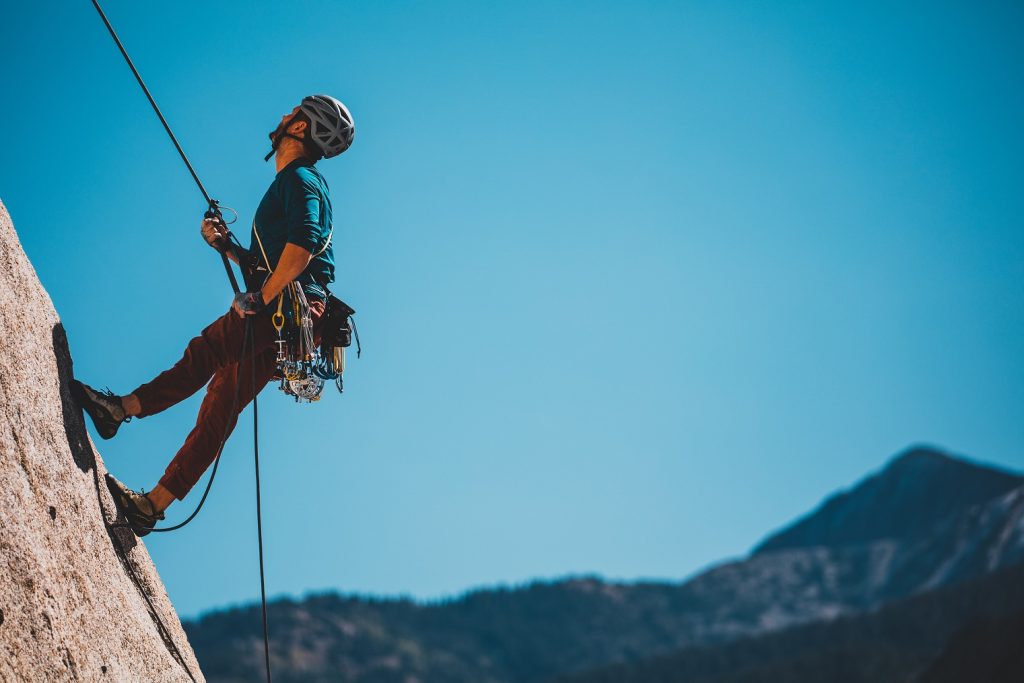 Blessed with immense picturesque sceneries, Ladakh is a place which can be best enjoyed with some climbing. Make it to the top, and you will witness the blue lakes imitating the clear blue sky and pink clouds passing through the peaks of high and unspoiled beauty resting in Mother Nature's lap. Undoubtedly, the mountain passes call out to every climber out there. But before you begin, make sure to know which famous peaks require prior permission to scale the summit.
Trekking
By now, it should go without saying that Trekking is the most sought-after and tried-out adventure activity in Ladakh. Once marched into this land of Paradise, Trekkers keep coming to advance their skills and endurance level. The landscape offers challenging treks, which can take up to a week to cover. The most famous trekking trails include Markha Valley Trek, Rumtse to Tso Moriri Trek, Stok Kangri Trek, Nubra Valley Trek and more.