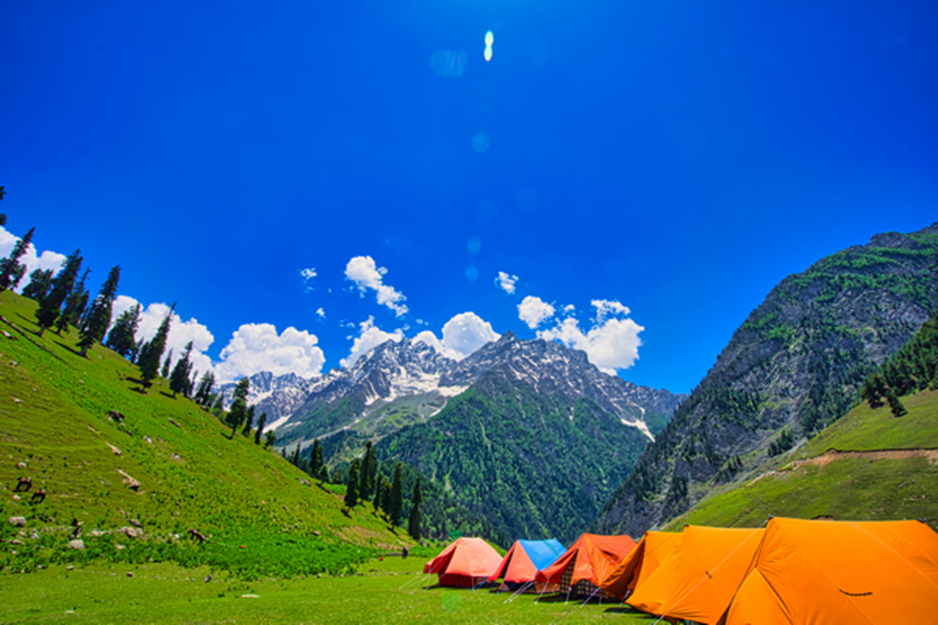 God has generously gifted the Himalayan region of Kashmir with lush green meadows, turquoise lakes, colourful orchards, untamed rivers, and snow-capped summits. Surrounded in the north by the enormous Himalayas and in the south by the Pir Panjal Range, it is a breathtaking setting that the Mughals correctly named "paradise on earth." With its gift of natural surroundings, the stunning backdrop makes for an intriguing vacation destination. Camping vacations in Jammu and Kashmir are the ideal way to appreciate this beautiful scenery.
Find an escape in nature to enjoy an experience counting stars in the dazzling night sky and feeling the exotic ambience. Delight your friends and family with a camping retreat where they may listen to the bird's chirp and see the most beautiful sunrise. A camping adventure in Kashmir provides the most relaxing experience possible with a wide range of outdoor activities in the highlands. Stay till end to know more about the best camping spots in Kashmir for couples.
Yousmarg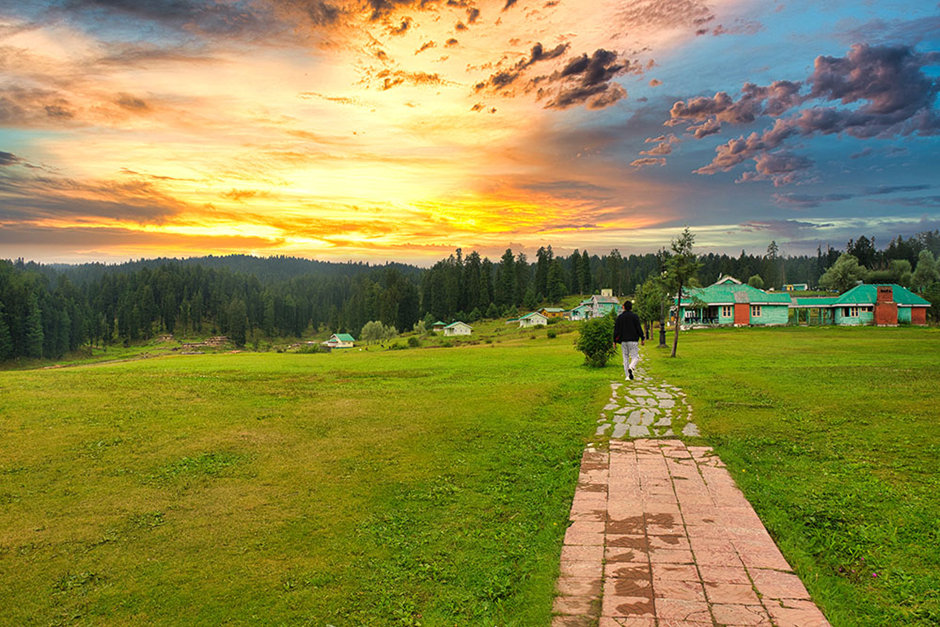 Yousmarg is a peaceful spot where you can spend hours relaxing or walking around the lovely green meadows. Because it is an unusual and lesser-known area, it is ideal for couples looking for a camping break. Yousmarg is a symbolic feature of the Kashmir Valley and an attractive tourist site that teaches us to respect the environment. You and your life partner can explore routes that lead to exotic locations such as Nilnag and Sang-e-Safed Valley. Yousmarg is also known for its spectacular flowering seasons. The gorgeous Doodh Ganga River also runs through, adding to the beauty of this place. You and your spouse will be able to camp in the natural settings of Yousmarg.
Sonamarg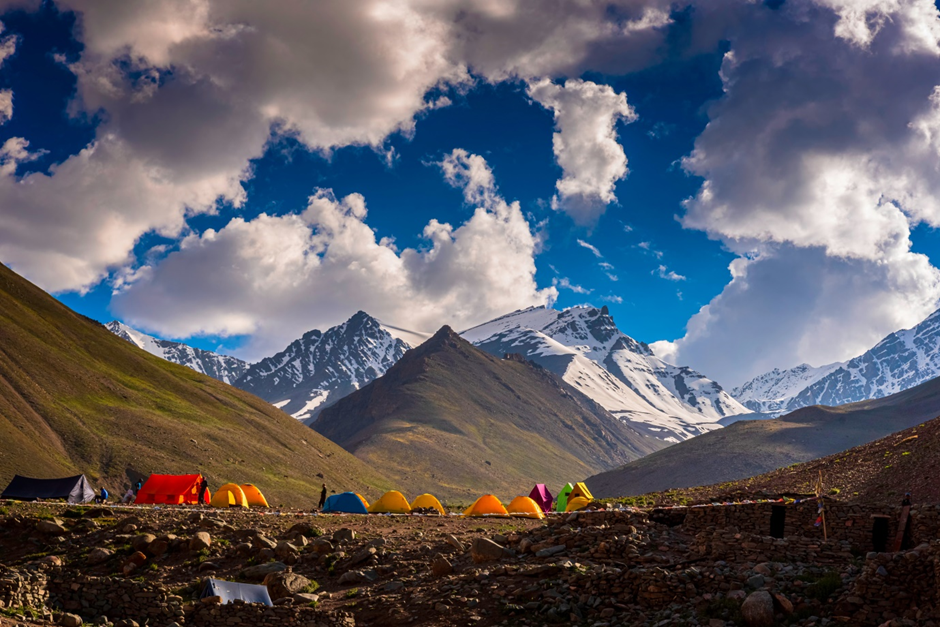 At an altitude of 9000 feet, this picturesque hill station is famous as the "golden meadow." Couples seeking adventure can go for a camping tour in the best natural and breathtaking settings. Baltal Valley is also one of the sites where you may rent a tent and camp outside. Horses, trekking, or helicopters can be used to reach Baltal Cave, a world-famous tourist site. Vishansar Lake, located near Sonamarg, is a 1-kilometre-long lake with special significance to Kashmiri Pandits. Sonmarg, a jewel buried in the high passes of Kashmir, will present you and your spouse with beautiful moments apart from the hectic city life.
Baisaran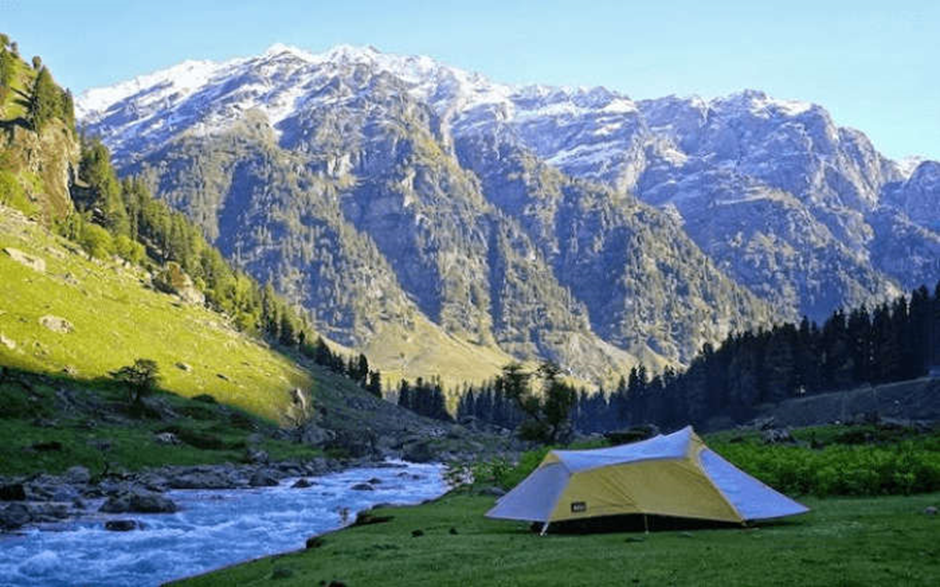 Baisaran, only 5 kilometres from Pahalgam, is a camper's paradise. Baisaran has lush meadows covered in dense flora and bordered by hills. The landscape is reminiscent of Switzerland's landscapes. An imposing snow-clad mountain range is visible from the meadow through pine forests. Tulian Lake is 11 kilometres from Baisaran and is covered in snow except during the summers. Couples will undoubtedly appreciate visiting Tulian Lake and spending time camping and trekking together. If hiking isn't your thing, you can always hire a pony.
Chandanwari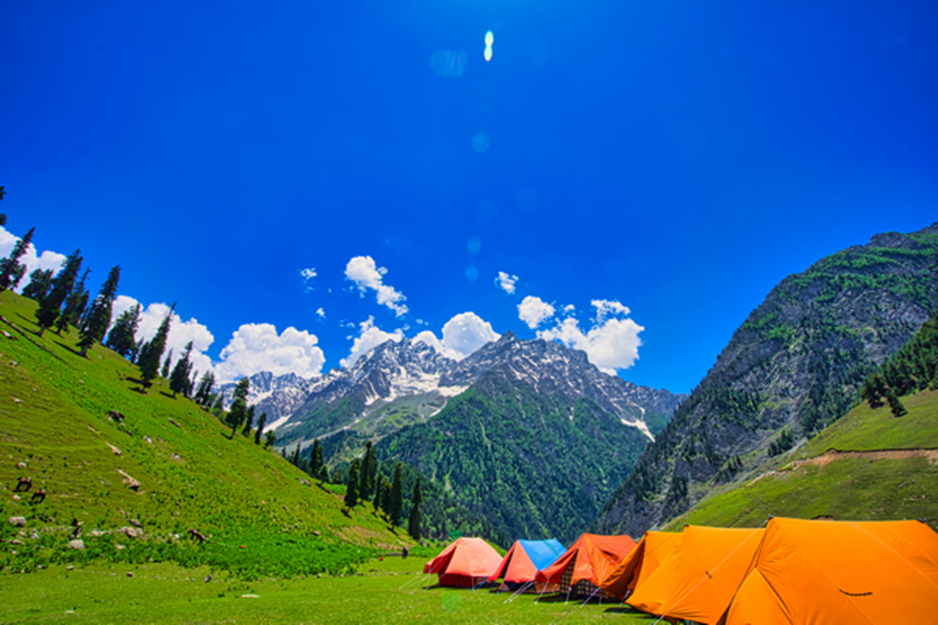 Chandanwari is well-known as the beginning location for the iconic Shri Amarnath Yatra Hindu pilgrimage site. It is roughly 16 kilometres from Pahalgam and sits at an elevation of 9500 feet. Chandanwari, an offbeat tourist spot, should be on your list if you and your spouse want to spend time together away from the crowds. With snow-capped peaks flanking the Lidder River, the river offers scenic views. Couples may watch glaciers dissolve in the Lidder River while it is covered in snow from November to May.
Gulmarg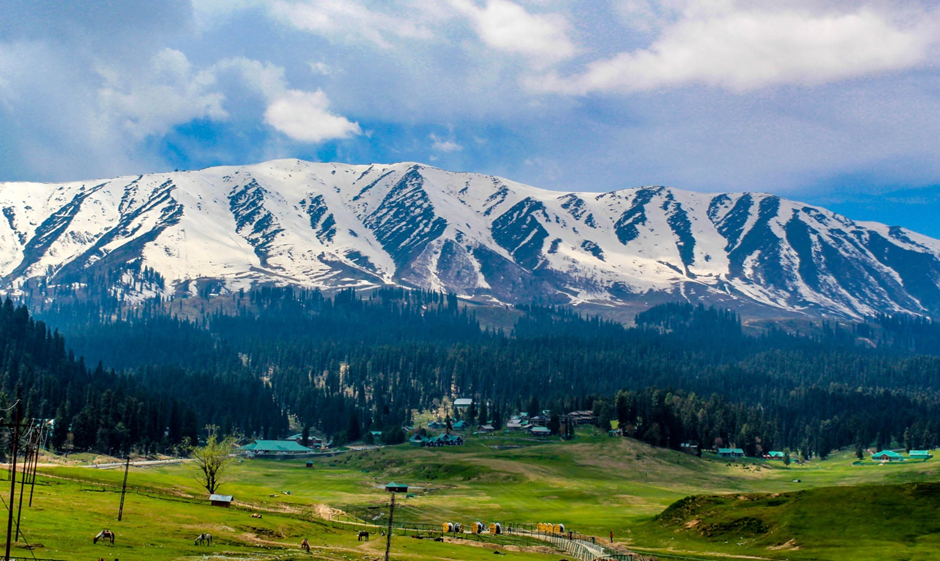 Gulmarg attracts visitors in both the summer and winter seasons. However, the summers are more suitable for camping. Couples looking for adventurous activities would like the Alpather Lake hike and camping. Those who want to pitch their tents can do so in Gulmarg's Phase 1. Khilanmarg in Gulmarg is a lovely place surrounded by flowers that offer breathtaking views of the Nanga Parbat and Himalayas. In Khilanmarg, many adventure camps provide lodging, making it easy to find a place to stay. Gulmarg also offers hiking, paragliding, and other activities in addition to trekking. You and your companion can also pick fresh strawberries from the famed strawberry fields.
Mujtaba Hussain is a poet, writer and analyst. He loves to research different things. Travelling is his passion, and he is in quest of learning something about everything.