Millions of people travel the globe every year. While travelling is fun and exciting, it often overlooks the part where the travel footprint causes harm to the environment and the local culture. Sustainable tourism is the need of the hour. To travel mindfully, consciously and in a way that only gives back to Nature more positively.
Kashmir, the Heaven on Earth, is bestowed with exceptional Natural Beauty. And so, the region is diverse, unique and rich in wildlife, flora and fauna. A visit to the Valley must come with the responsibility to travel sustainably. Home to common, rare and endangered species, you can spot Kashmiri Stag (Hangul), Musk Deer, the Kashmiri Flying Squirrel, Golden Jackal, Asiatic Black Bear, Red Fox, Himalayan Brown Bear, Snow Leopard, etc.
Other than mammalian species, a wide variety of avifauna attracts birdwatchers worldwide. As an ecologist or a responsible tourist, engage in nature-based tourism to conserve wildlife and biodiversity. Contribute to the local livelihood, and create awareness about poaching and preservation by visiting these protected Wildlife Sanctuaries in Kashmir.
1. Achabal Wildlife Sanctuary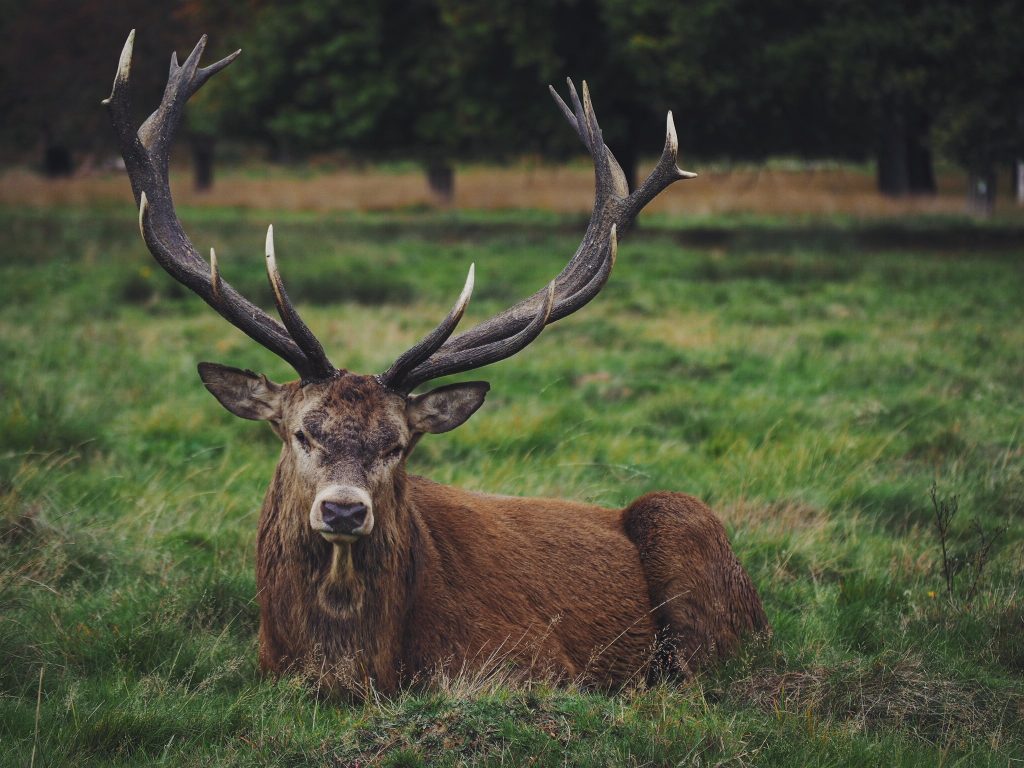 Achabal Wildlife Sanctuary lies in the Anantnag district of Jammu & Kashmir. The area sprawled across 50 hectares of land can be visited by covering a distance of around 80 km from Srinagar. It will take approximately 2 hours to reach here from the summer capital of Kashmir. To arrive here by road is the only viable option. The Sanctuary is famous for housing distinctive and endangered faunas such as Snow Leopard, Himalayan Marmot, Brown Bear, The Kashmiri Stag and more.
Best Time to Visit:
March to June
2. Rajparian Wildlife Sanctuary
Add another hour to your journey from Achabal Wildlife Sanctuary, and you will arrive at this Sanctuary, aka Daksum Wildlife Sanctuary. This protected area, located 85 km South of Kashmir, is the most scenic place you will see. With the Rajparian Nallah joining the River Brengi, you will find yourself walking to the melodic sound of water, sights of wild birds and a forest abundant with conifer trees, alpine pastures & scrubs. Apart from the riverine vegetation, rare & endangered species found here are Kashmiri Stag, Brown Bear, Red Fox, Himalayan Marmot, Snow Leopard, etc.
Best Time to Visit:
July to November
3. Gulmarg Wildlife Sanctuary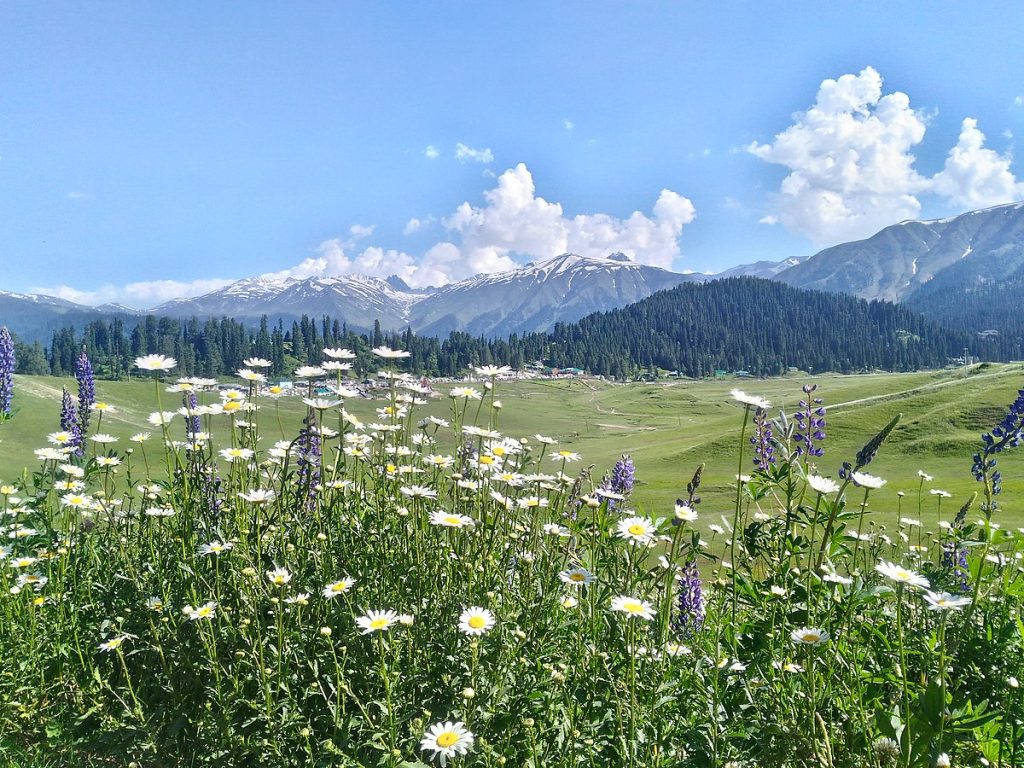 The Gulmarg Wildlife Sanctuary, located in the Baramulla district of Jammu & Kashmir, is a nature lover's paradise. Sprawling across 180 kilometres, it is home to the top catchment of Ferozpur Nallah and the forests surrounding the Gulmarg Bowl. Initially a game reserve, it was declared a Wildlife Sanctuary in 1987. The Sanctuary is a haven for wildlife and provides excellent bird watching and photography opportunities. With a wide variety of vegetation, the biodiversity includes flora (blue pine, silver fir forest, birch, etc.) and fauna (Kashmir Musk Deer, Asiatic Black Bear, Grey Langur, etc.).
Best Time to Visit:
March to June
4. Hirpora Wildlife Sanctuary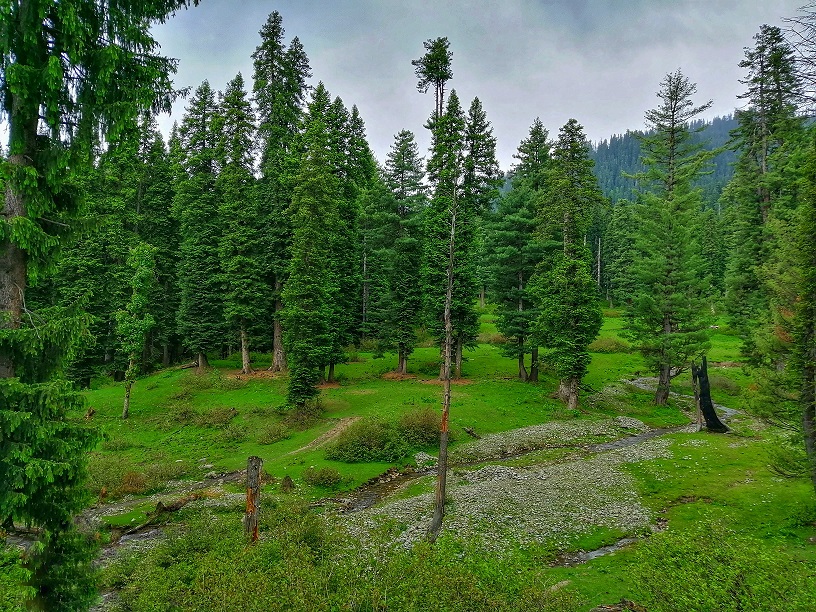 An approx 2 hr journey south of Srinagar will lead you to Hirpora Wildlife Sanctuary at a distance of about 70 km. Surrounded by water bodies (Lake Gumsar & Sanasar) and mountainous passes (Pir Pajnal), the place attracts tourists for its breathtaking natural views and abundant rich reservoir. The area is sensitive to any outside interference, especially human-wildlife conflicts. And so, it is mandatory to ensure extra cautious behaviour while visiting the Sanctuary. While you are there, you can also try visiting Aharbal. A 40-min ride away from Sanctuary will take you to the view of a magnificent waterfall.
Best Time to Visit:
October to March
5. Overa-Aru Wildlife Sanctuary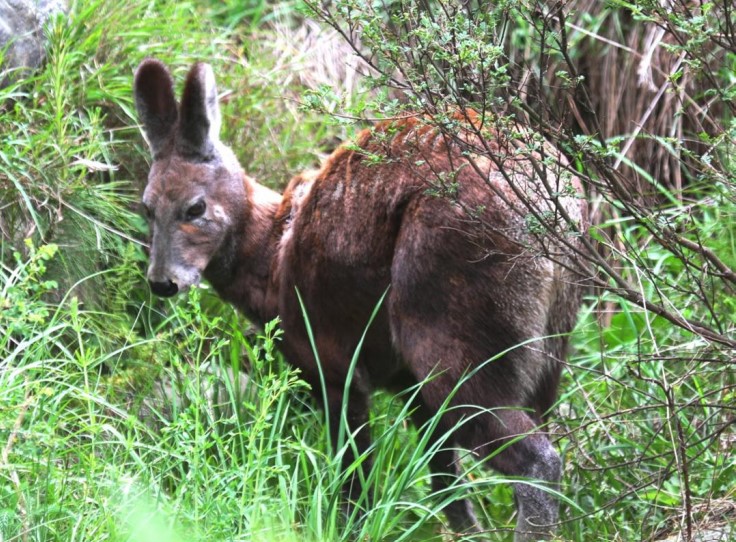 If Pahalgam is on your go-to itinerary for Kashmir destinations, don't forget to visit Overa-Aru Wildlife Sanctuary. The Sanctuary is located at a mere 3 km distance. Take a 10 -min-ride from The Valley of Shepherd and arrive at this Sanctuary, named after two villages – Overa & Aru. Within the area, you will come across lakes, glaciers, and peaks, including Tarsar, Handilsar, Dodhsar, Chhumnaisar, Kolhai Glacier and more. The site is a rich repository of biodiversity (15 mammal species, 120 bird species, and 20 butterfly species) and home to critically endangered (Kashmir Red Deer/Hangul) and endangered mammals (Kashmir Musk Deer).
Best Time to Visit:
March to May