Gulmarg is a globally acclaimed year-round destination. The beauty shrouding The Meadow of Flowers in any season is a feast for the eyes. So surreal is the Valley's natural beauty that it captivates the hearts of visitors and lets them joyfully play in its snowy cradle. Gulmarg, enveloped in the Pir Panjal range of the Himalayas, is the most impressive hill station in Jammu & Kashmir.
Gulmarg, located 56 km from Srinagar, is a vast valley surrounded by dense forests and snow-capped peaks. It has attractive meadows, lush green pastures, sparkling streams and waterfalls. The Valley has many attractions for tourists – the golf course, horse riding, skiing, and boating are some of them.
Moreover, Gulmarg offers some of the finest skiing experiences in India. This off-piste skiing paradise has Asia's seventh-best skiing slopes. And tucked in its glacial charms are some of the best unreal places with impressive snow-peaked mountains, alpine lakes, and wild pastures that you should definitely buy some time for a stopover. Visit these popular tourist places to witness the best sights in Gulmarg.
Tangmarg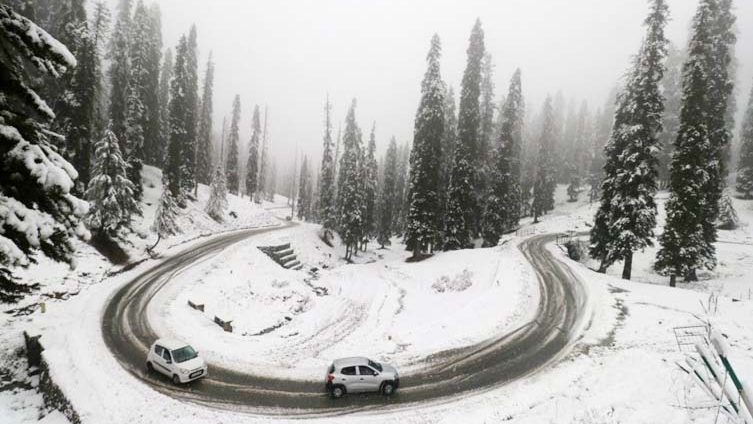 On your way to the winter wonderland (Gulmarg), you will come across this majestic town with forests, peaks, springs, hills, etc. Famous as the Gateway of Gulmarg, Tangmarg is only a 13 km drive away from Gulmarg. This wonderful town has in store some of its attraction points, such as Ningle Nallah, a mountainous stream with painted scenery surrounding it, Baba Reshi's memorial, Gogaldara, Zandpal and more. Spend a day or two exploring Gulmarg's best sights and shopping for local artworks and handicrafts.
Strawberry Valley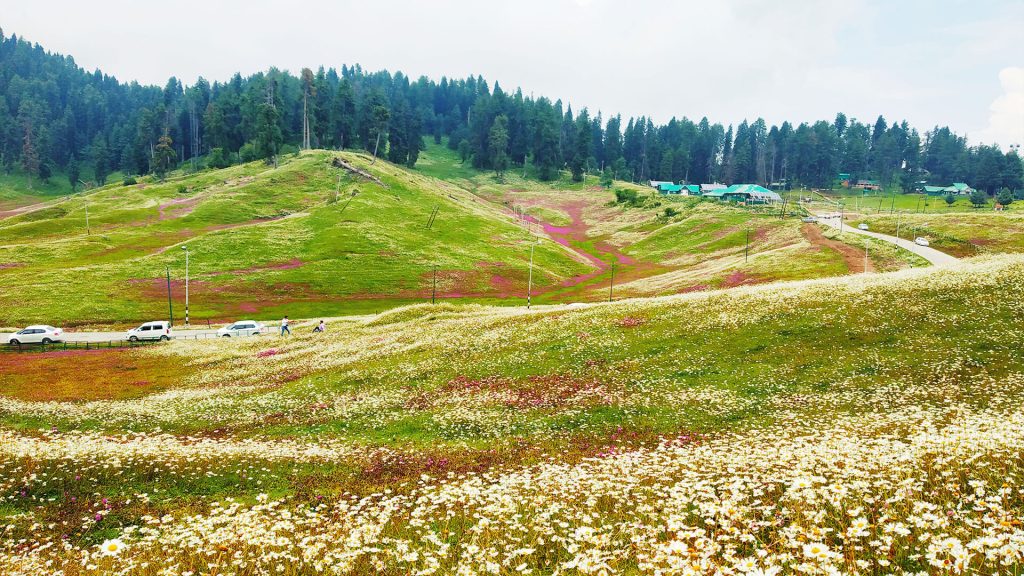 A lesser-known and unexplored part of Gulmarg is the Valley of Strawberry, located in the outer Gulmarg Road at a mere 4 km from the leading site. This is where you can taste one of the finest, freshest Strawberries. The best time to visit Strawberry Valley is during the summer season. It is generally around this time that the field is ready to be harvested. If you are travelling to Gulmarg, Kashmir, in the summer, visit this delightful place to taste a slice of heaven.
Apharwat Peak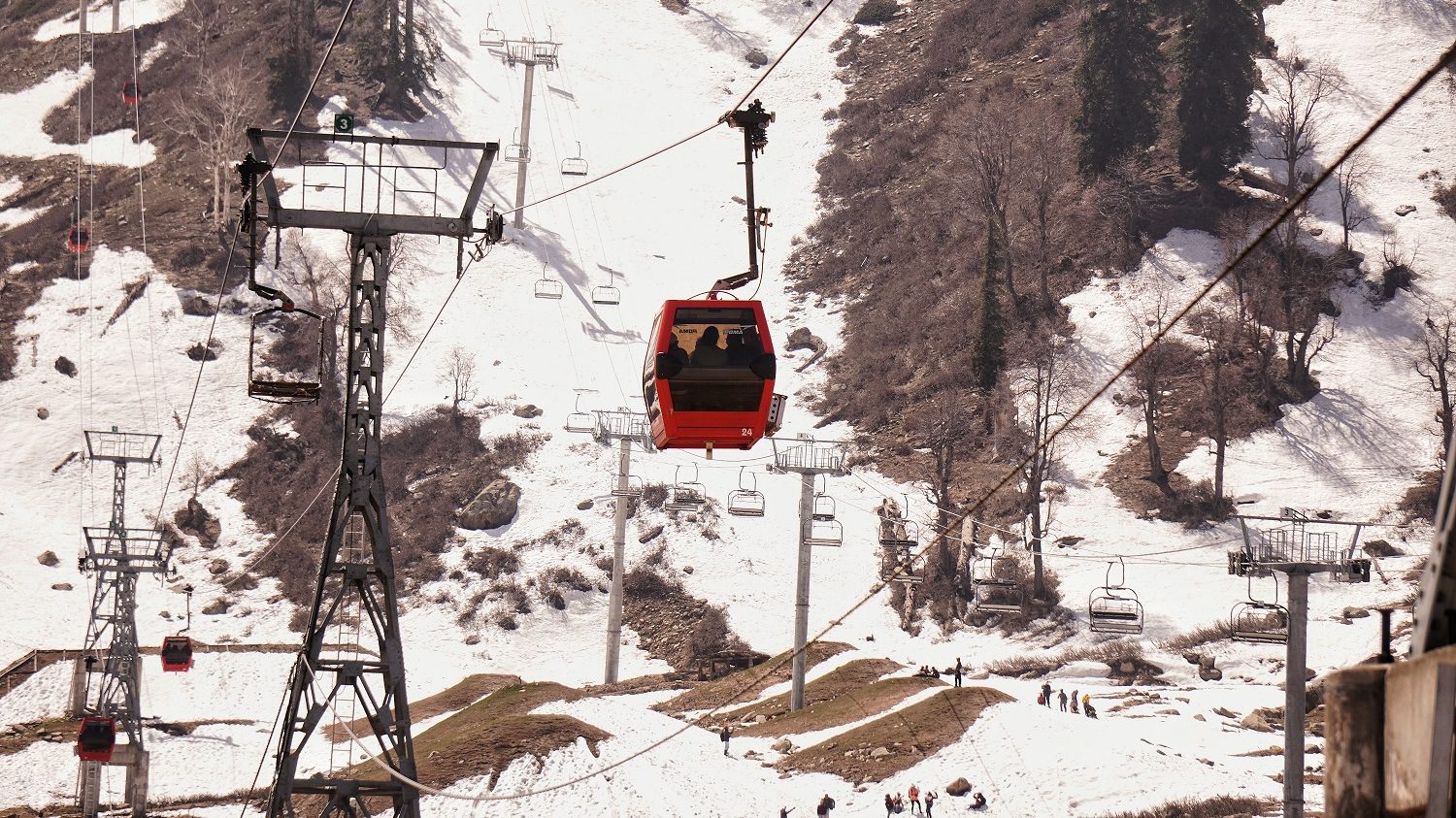 Apharwat Peak is where thrill-seekers arrive to ski the most advanced slopes. From this majestic peak, one can try out not just skiing but all sorts of winter adventures, such as Snowboarding, Sleighing and more. The mountain offers an impressive view of Gulmarg's vast landscape blanketed in thick snow. To reach here, one has to take Gulmarg's Gondola. The second phase of the Gondola ride connects Kongdori to Apharwat Peak. Not only is the view from here heavenly, but this peak is also the originator of many mountainous streams, such as Ningle Nallah, Alpather Lake, etc.
Alpather Lake
Apart from winter activities at Apharwat peak, such as Skiing and Snowboarding, one can also get to trek to see the hidden gems. The lake's blue water is mostly frozen, especially during winter from November till Mid-June. As such, locals refer to the lake as a Frozen lake. From June to September, you can arrive here to see the lake flowing in its pure natural form. The lake is situated on the foot of Apharwat peak, so you can take a short hike from Mt. Apharwat or trek through Khilanmarg. One can easily cover the journey to reach this high-altitude lake in a day.
Ferozepur Nallah
Ferozepur Nallah is another mountainous stream originating from Ferozepur peak. This captivating stream, passing through Chinamarg and Nurpur pass, is a famous tourist attraction at a distance of 5 km from Gulmarg. The scenic location is renowned for activities such as trout fishing and picnicking. Locals use the water flowing through this stream for drinking purposes, and they consider the mountain blessed and resided by heavenly spirits.
Drung Waterfall
For winter tourism, there is no best place other than Gulmarg to make the most of the vacation. And Drang waterfall is where you would undoubtedly want to be to witness the frozen beauty. When the temperature drops to minus, the waterfall in the Tangmang district of Baramulla freezes entirely and makes for the most majestic tourist place to visit in Gulmarg.
A travel lover and moody chef, Surbhi loves to read & write and doodle in her free time. For her, being able to write is a blessing, and to keep at it—a work-in-progress. When not working, you can find her swimming her worries away, dancing to the beats, or filling up her bucket list to tick them off.