Nestled in the majestic Himalayas, Sonamarg beckons all those who seek adventure and serenity. Known as the "Meadow of Gold", this picturesque destination offers a perfect blend of natural beauty and thrilling experiences. But the allure of this place goes beyond just its visual appeal. With opportunities for trekking, horseback riding, and even skiing, Sonamarg is the go-to place for the thrill-seeker.
As you explore the region, you'll find yourself surrounded by towering peaks, dense forests, and breathtaking vistas. Whether you're looking to trek through the backcountry, take a leisurely stroll along a river, or soak in the tranquillity of the mountains, Sonamarg has something for everyone.
1. Hire a pony to Thajiwas Glacier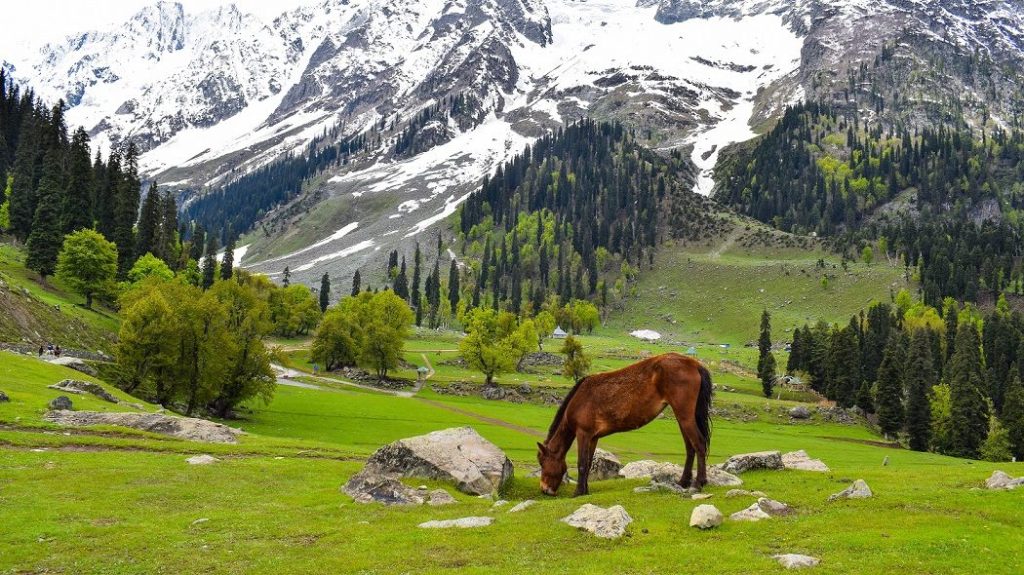 The stunning Sonamarg region of the Himalayas is home to the Thajiwas Glacier, a must-visit location for nature lovers and adventurers. The glacier, which is located at the height of 9,186 feet, is a well-liked location for hiking and trekking. The trail to the glacier is surrounded by lush green meadows and snow-capped peaks, making for a truly breathtaking journey. As you make your way to the glacier, you'll be greeted by the sight of glistening ice and snow and the sound of melting water cascading down the mountain.
2. Trek to see Snow Point
If you are a trekking enthusiast, you would love to go beyond the Thajiwas Glacier and reach SnowPoint – a popular hike – the trek which begins at the base camp of Thajiwas. Begin your ascent through the beautiful Himalayan scenery. Verdant meadows, lush greenery, towering peaks and dense forests surround the trail. The terrain is steep and rugged, so it's vital to be well-equipped with hiking equipment and be in good physical condition before beginning. You can only make the journey to Snow Point during the summer because the trail is covered in snow throughout the winter.
3. Experience white river rafting at the Sindh River
The Sindh River, noted for its steep rapids, and crystal-clear waters, is the most well-liked river for rafting in Sonamarg. Usually, a safety briefing and instructions on navigating the river usually come first in a rafting adventure. As soon as you are on the river, you will be surrounded by stunning scenery, such as snow-capped mountains, verdant meadows, and dense forests. It's crucial to pay attention to your guide and comply with their directions because the rapids might range in difficulty.
4. Hike to Krishansar & Vishansar lakes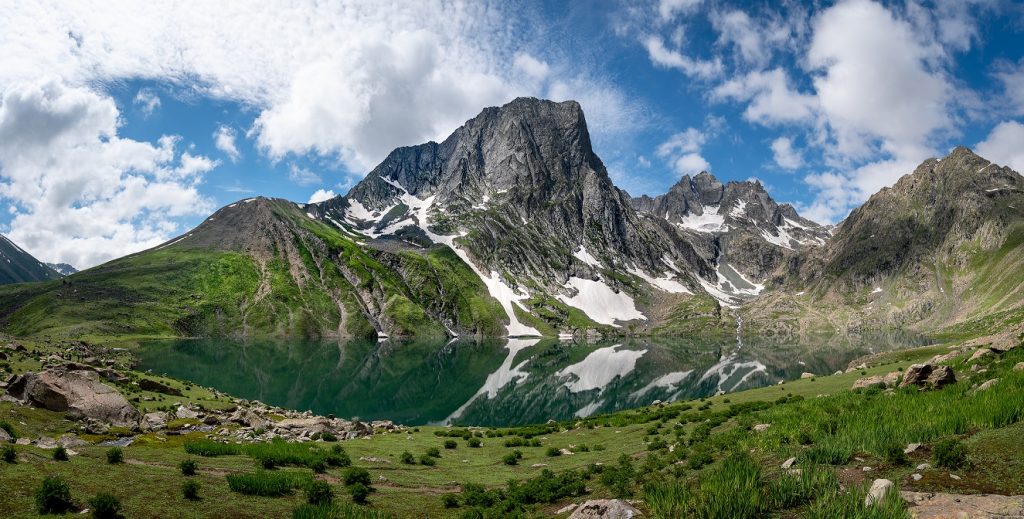 Krishansar and Vishansar lakes are famous alpine lakes of Kashmir Great Lakes Trek. High-altitude alpine lakes Vishansar Lake and Krishansar Lake are near one another. Both lakes are renowned for their pristine waters and breathtaking landscape and are bordered by high peaks and glaciers. They are also popular camping and fishing spots and offer a peaceful and serene atmosphere. The trek to these lakes is considered of moderate difficulty. Depending on your pace, it takes 5 to 6 hours to get from Sonamarg to the lakes.
5. Trek to see sacred Gangabal Lake
Gangabal lake is located in the Harmukh Himalayan Range and is also known as Haramukh Lake. Hindus revere the lake, a well-liked vacation spot for hikers and environment lovers. It is bordered by lovely meadows and snow-capped hills and is famous for its trout fishing.
6. Visit the revered site of the Nilagrad River
Many people see the Nilagrad River as a sacred location and think it has therapeutic qualities. The river is also well-known for its distinctive reddish-orange colour, brought on by the water's high concentration of iron oxide. Visitors to the location can swim in the nearby river or take part in the frequent rites and ceremonies that are done there
7. Visit the pilgrimage site of Baltal Valley
Baltal Valley in Sonamarg is the shortest and second most famous route for pilgrims on their way to Amarnath Yatra. The other is Chandanwari in Pahalgam. From Baltal Valley, it takes a day or two to cover the Yatra. Though the Yatra usually is open for two months in July and August, you can arrive here to witness the scenic surroundings. The valley is well-known for its lovely meadows and is a well-liked location for hiking and camping.
Author is a student who loves to explore new corners of learning. He likes writing and travelling while taking challenges that question his abilities and skills. His hobbies are helping people and spending time in nature.