When it comes to planning a holiday with family or friends, a few unbeatable places in Kashmir have it all, so one need not think twice about planning a staycation. Pahalgam, lovingly known as The Valley of Shepherd, is that rare gem that surprisingly caters to everyone's needs. In this humble abode, abundant with scenic beauty, green meadow, snowy peaks, and alpine forest, life is fulfilled and fun-filled, and at the same time, away from the spotlight.
Be it the religious fervour, adventurous spirit, serene escapade, or venturing off the beaten path, Pahalgam simplifies the complex threads of life and allows you to find your true self. Every day spent here will bring you closer to knowing yourself, for there is no end to the endless exploration of this place. Begin an enlightening adventure of your life by arriving in Pahalgam. Explore places to your liking and try delicacies indigenous to the Valley.
From staying in Hotels to Camping Outdoors, listed are the primary attraction points, adventure activities, and everything else you can't afford to miss out on when you are in Pahalgam.
Visit These Famous Tourist Attractions in Pahalgam
This impressive hill station, Pahalgam, is situated at a distance of 92 km from Srinagar. Lying on the banks of the Glacial Lidder River, surrounded by coniferous forests, hilly areas, grasslands and verdant meadows, Pahalgam is blessed with natural sightseeing spots that soothe whoever visits the following places:
Aru Valley
Less crowded and more majestic is the scenic beauty of Aru Valley, which lies approx 12 km away from Pahalgam. When the snow-covered mountains present themselves to you in the backdrop with mountainous streams flowing nearby, know that you have arrived in the Aru Valley; this is where most start their trekking journey away from the Internet world. Winding roads, pine & cedar trees accompany you along the journey. Find a homestay, guest house or bungalow. Take rest and embark on a route via trekking to make it to the Green Top. And yes, it is safe to visit Aru Valley.
Betaab Valley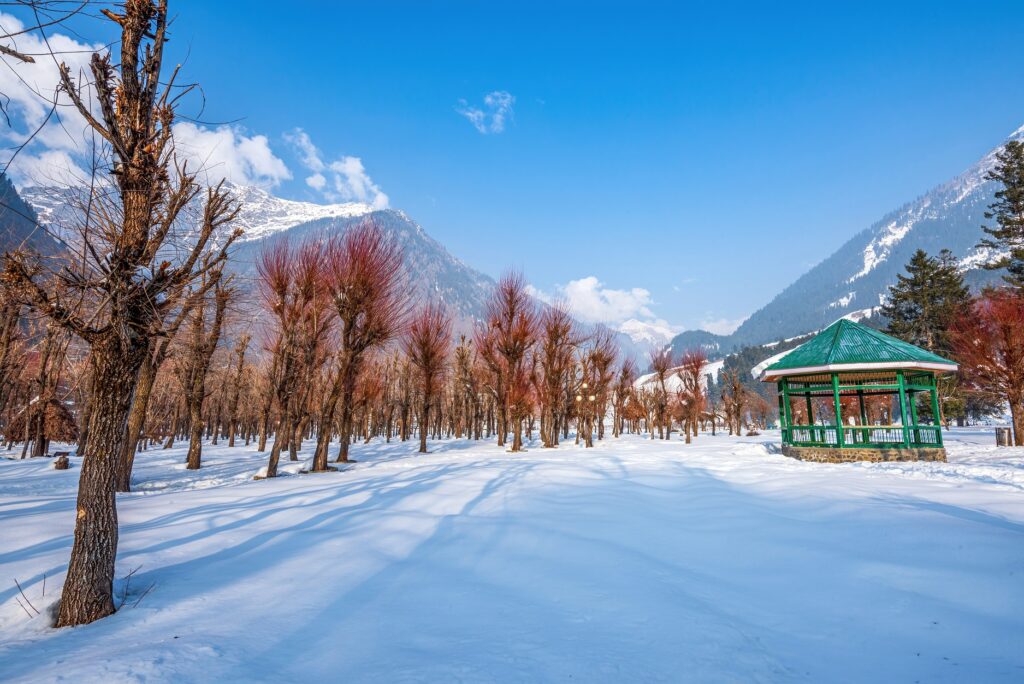 Formerly known as Hagan Valley, the Betaab Valley named after the hit Bollywood movie starring duo SunnyDeol-Amrita Singh. A significant part of the movie scene was shot here, which has made it one of the famous tourist places in Pahalgam in recent times. Profess your love in the most dramatic and Desi style and find out how filmi at heart you are after arriving at this spot.
Lidderwat Trek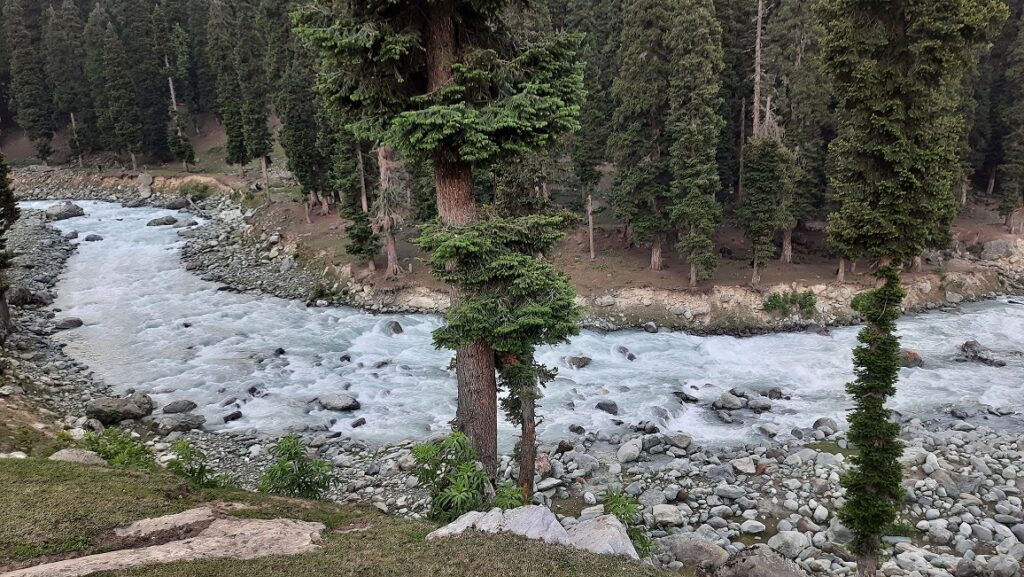 From Aru Valley, start your trek to Lidderwat, a famous camping spot in Pahalgam. This also serves as a base camp for the famous Kolahoi Glacier and the Tarsar- Marsar Lake. Naturally, existing at the confluence of these two lakes, the region is rich in flora and fauna and unfathomable beauty. Apart from sightseeing and trekking, camping is the most preferred activity here.
Kolahoi Glacier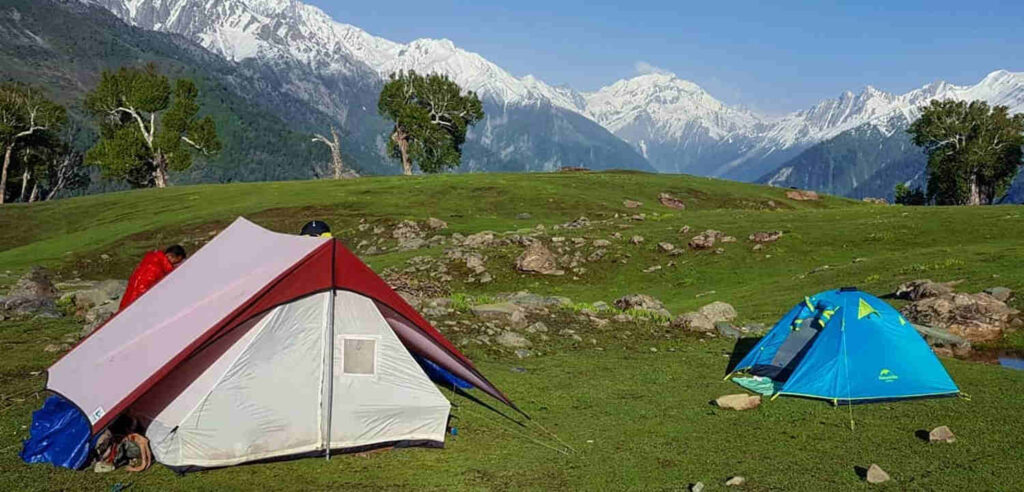 Between Aru and Pahalgam is Kolahoi Glacier. Kolahoi Glacier has the most pristine alpine lakes and high-altitude ponds. The undulating path will lead you to the vast region comprising the Lidder river and Himalayan wilderness. Know that you will be trekking a route at an elevation of 12,600 feet. You can reach this pyramid-shaped mountain by hiking or hiring pony-ride services. Make sure to carry all the trekking essentials.
Tarsar & Marsar Lakes
No further than Aru lies the Tarsar-Marsar lakes, an absolute must for the trekkers as they make up for the most surreal lakes. The region's raw beauty, from Valley to meadows, forest to pasture, entices the visitors to camp their stay. The campsite emits heavenly vibes at night owing to the vista and the vast sky studded with bright stars.
Chandanwari
Another famous spot for outdoor stay is Chandanwari. Although Chandanwari is primarily renowned for being the pilgrimage base camp for Amarnath Yatra, you can also roam around to shop the religious and Kashmiri souvenirs and explore this off beat place.
Learn more about such places to explore in Pahalgam.
Explore Outdoor Adventure Activities in Pahalgam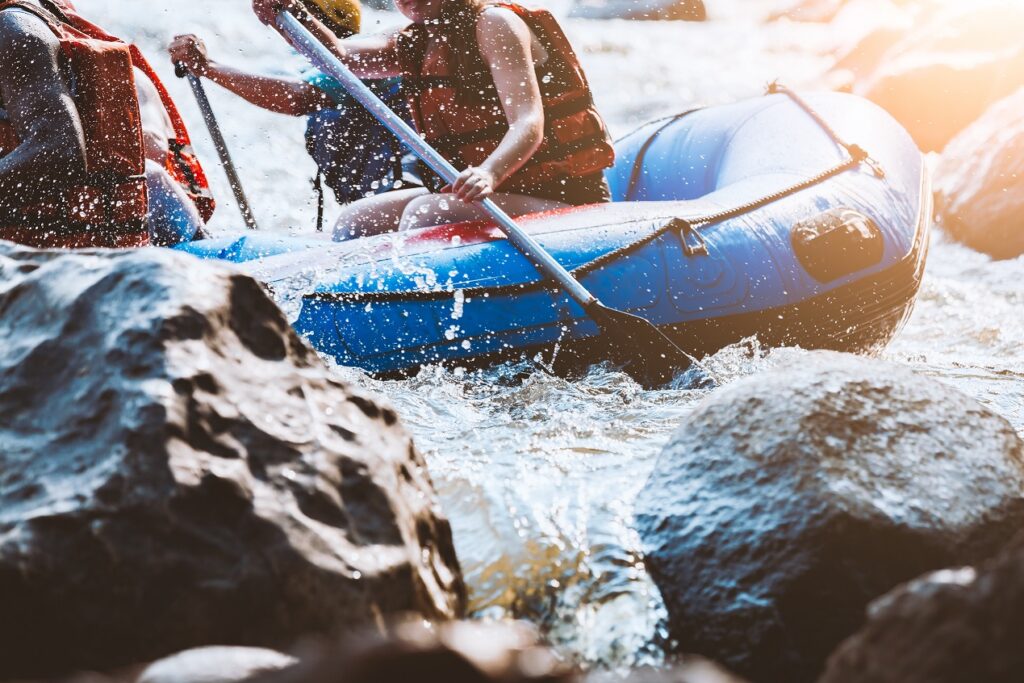 Sightseeing in Pahalgam can never go without taking up one of these activities such as Trekking, Camping, River Rafting, etc. The region is vast, and the green landscape even offers games such as Golfing. When you pitch your camp by the riverside, you can try your hands at fly fishing. Lidder River is where the Grades vary from I to IV based on the difficulty level of the rapid flow of the river. To get detailed information about Things to Do in Pahalgam, click here.
Stop by These Religious Places in Pahalgam
A trip to Pahalgam feels incomplete without visiting the religious shrines. Seek the blessings as long as you know where to head. For Amarnath, early registration is necessary to trek the journey to the Holy Cave. The Yatra starts in the month of July & August. However, there is an official procedure, and not everyone can visit as and when they please. So, prior planning is required before you set your heart and mind for the pilgrimage.
What is accessible, though, is Mamleshwar Temple. You would be fascinated to know the mythical story behind this place. This spot is said to be where Lord Shiva beheaded his son Ganesha, who was guarding the door on Mata Parvati's order.
Connect with Pahalgam's Culture
This is the part where we want you to tell us how personally you feel connected with the Kashmiri culture when your vacation is over. Undoubtedly, culture plays an integral role in the region and showcases the diversity it follows regarding various traditional practices.
Taste the Kashmiri food
Travelling and all is fun, but not on an empty stomach. Taste the delicious Kashmir cuisines. Restaurants in Pahalgam in their menu offer Mughlai delicacies, Kashmiri Wazwan and Traditional Indian food.
Shop for souvenirs
While you are in the town, splurge a little and buy hand-embroidered Pashmina shawl, Kashmiri Jamawar, shawls, Phirans (traditional attire), or the handicrafts that make up for the best souvenirs for your journey back home.
How to Reach Pahalgam
Since Pahalgam doesn't have an Airport and is also not connected by direct train, you must first arrive in Srinagar. From there, either book a direct cab which would be the most convenient to reach Pahalgam or alight at the closest railway station. To know more, click here.
Best Time to Visit Pahalgam
March to June. The weather is favourable and most pleasant during these times.