Millions of tourists visit Kashmir each year. Known as the Paradise on Earth, Kashmir houses Mother Nature at her best. Some of the most popular tourist spots in the world like Gulmarg, Sonmarg and Pahalgam are nestled in Kashmir but did you know that tucked in the lap of nature are tiny hamlets of exotic places in Kashmir?
The popular tourist spots can be bustling with tourists and these unexplored places in Kashmir can be just the ideal destinations for a peaceful retreat. If you are curious to know about these hidden places in Kashmir, stick to the end of the article as we share all the details.
1. Bhaderwah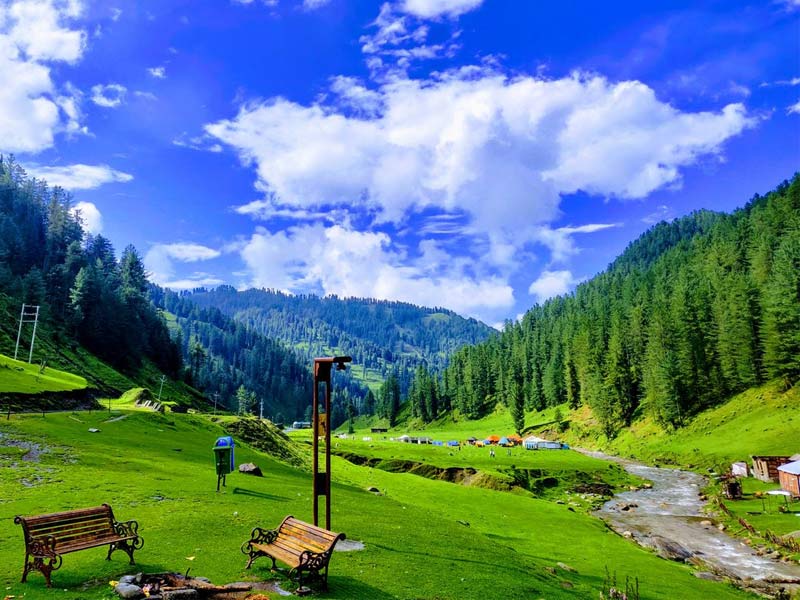 Placed in the foothills of the Himalayas in the Doda district, Bhaderwah is yet another offbeat destination in Kashmir that you should definitely visit.
Bhaderwah possesses rocky terrains, lush grasslands, water bodies, snow-clad mountains, and rich flora and fauna. Did you know Bhaderwah is known as Nagon Ki Bhoomi for being home to different species of snakes? Visit the beautiful Nagraj Vasuki Temple that has been carved out of a single stone.
Taking the advantage of the mountainous terrain, Bhaderwah is a paradise for adventure lovers. Facilities for activities including angling, mountaineering, paragliding, rafting, and rock climbing are present in Bhaderwah.
2. Chatpal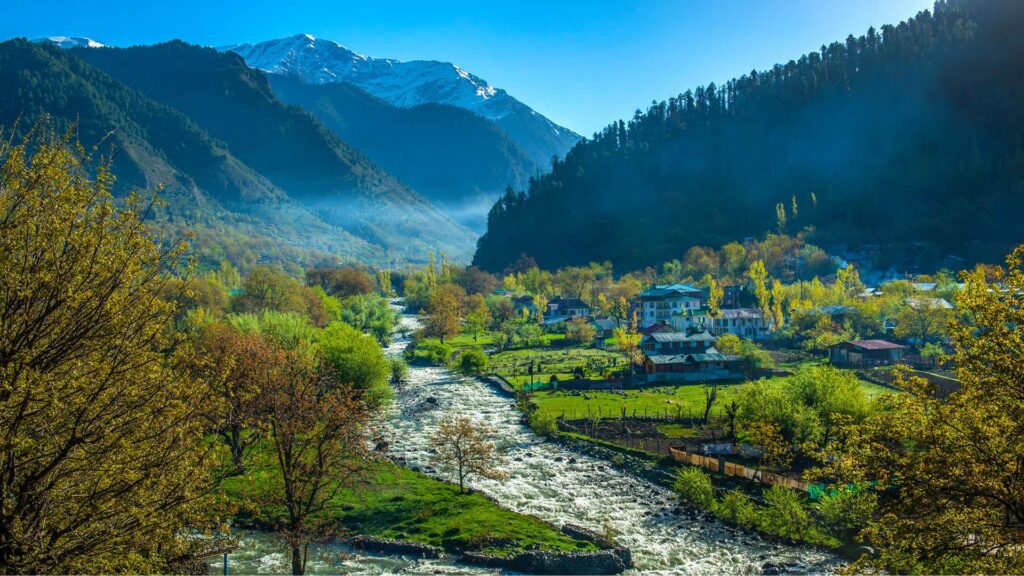 Located in the Anantnag district, Chatpal is surrounded by lush forests and mighty mountains. Contrasting the rugged mountains, a gentle river flows by, narrowed by stone embankments.
Chatpal is one of the most beautiful unseen places in Kashmir and offers a serene staycation with your friends or family. The best time to visit Chatpal is during the summer season and trekking the woods of Chatpal is an activity that will definitely feed the adventurous soul inside you.
3. Daksum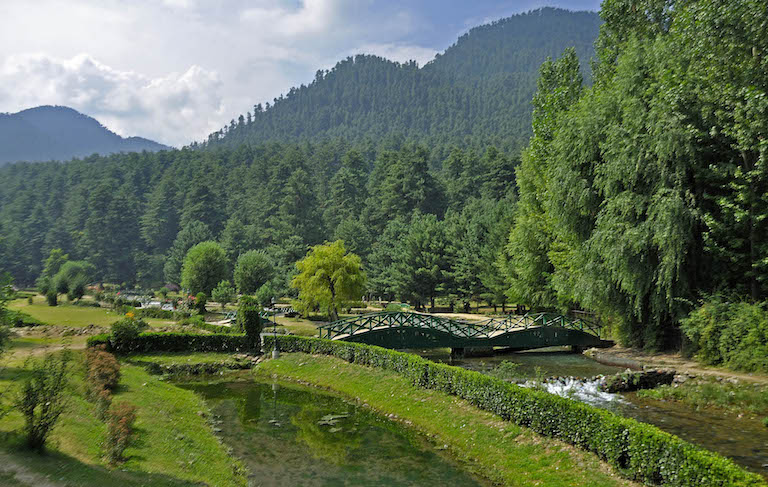 Known as the trekker's paradise, Daksum is situated in the southwest region of Anantnag.
Daksum is nestled amidst lush meadows, coniferous forests, and roaring clear streams. Daksum is also an ideal picnic spot. The surrounding forests of Daksum are rich in flora and fauna, especially the trout fishes available in the streams.
This solitude retreat is ideal for tourists who wish to enjoy peace and tranquility away from the hustle-bustle of daily lives.
4. Gurez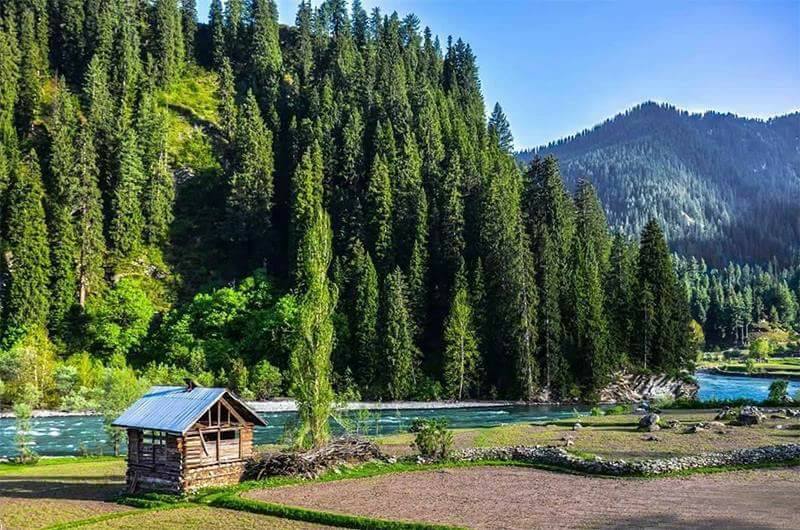 A high-altitude village perched at a height of 2400m, Gurez is one of the most exotic places in Kashmir. Surrounded by snow-clad mountains and the sparkling Kishanganga river, Gurez remains cut off from the world from November-May due to heavy snowfall.
Juarez is also home to abundant wildlife, including the majestic snow leopard and the brown bear. This is an ideal destination for nature lovers as Gurez looks like a place straight out of a postcard. Trekking is usually not recommended in this region for being close to the borders. 
5. Lolab Valley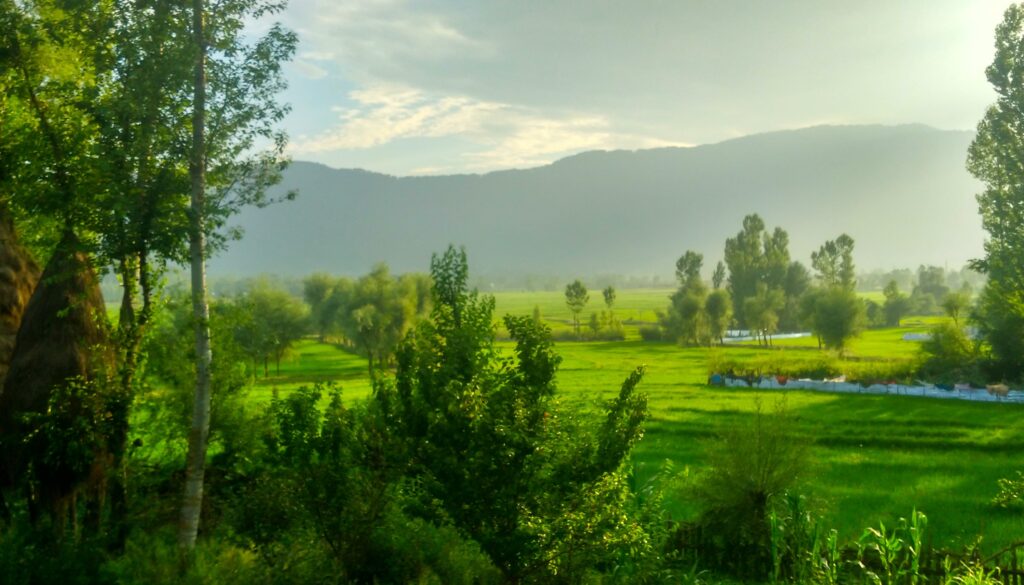 Also known as Wadi-e Lolab, Lolab Valley is one of the most serene destinations in the Kashmir Valley. Housing glittering lakes, beautiful apple orchards, shaded paddy fields and springs, Lolab Valley can be easily accessed by road and consists of three valleys. Lolab Valley is a paradise for photographers with scenic meadows and gushing water bodies.
A mystic envelope of spirituality covers the Lolab Valley as the resting place of Sage Kashyap is located just a kilometer away from Lolab in Lalpur. Lolab Valley is also the house of rich fauna including Ibex, Himalayan Black Bear, Hangul, and Snow Leopard. 
6. Tulian Lake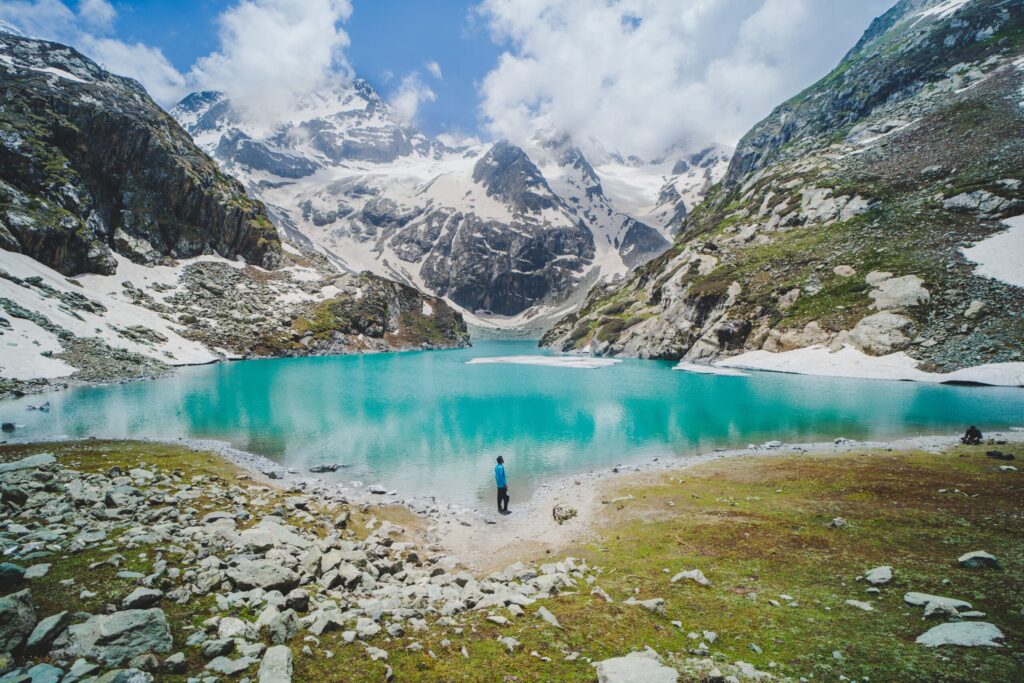 Located at Pahalgam, at an altitude of 3,684m, Tulian Lake may seem like a place straight out of the fairytales.
Tulian Lake is situated in between two mountain ranges, Zanskar and Pir Panjal. It is an offbeat destination in Kashmir and trekking to Tullian Lake can be a bit grueling but trust us when we say, the vistas of Tulian Lake will take all your tiredness away.
Snow-capped mountains contrasting the turquoise blue waters of the lake is truly a surreal experience in itself. 
7. Yousmarg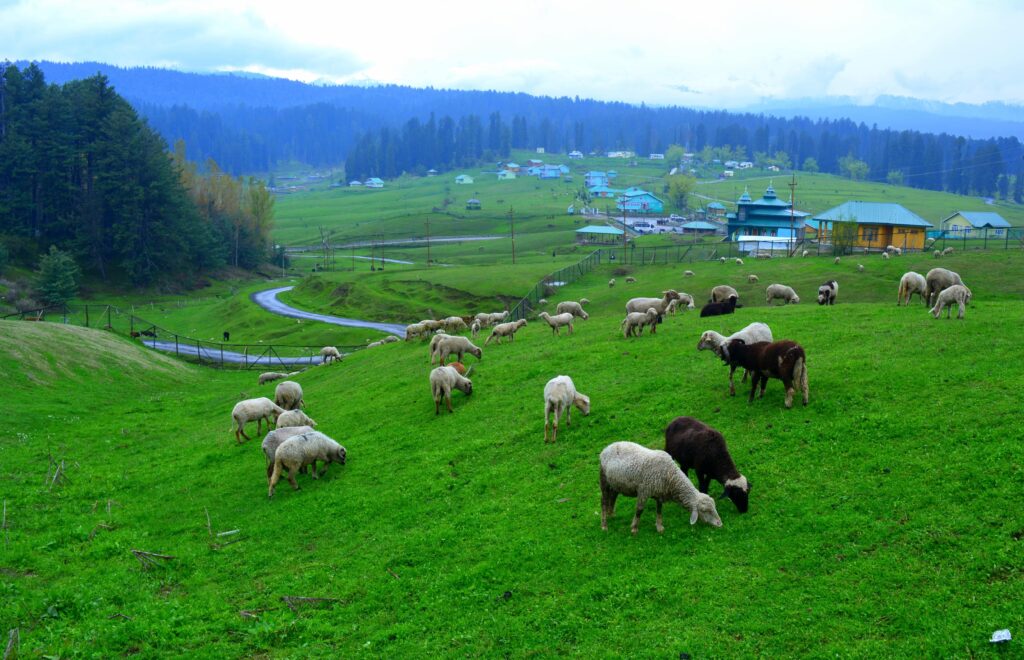 Dubbed as Jesus's Meadow, Yousmarg is located 15 kilometers away from Srinagar. Beautiful green meadows bordered by alpine woods characterize Yusmarg. You can take a four-kilometer horse ride deep into the woods of Yusmarg to enjoy the breathtaking vistas of the valley. The mesmerizing river Doodhganga and Tatakooti Peaks surround Yusmarg. Villagers of Yusmarg state that Jesus died here and that his tomb is still present, however, that remains a good topic for debate. Explore the best places to visit in Yousmarg with Kashmir Online.
Now there you go! Hopefully, you enjoyed our article on the hidden gems of Kashmir. The beauty of these hidden hamlets of paradise cannot be described in words and can only be felt through the eyes of the visitors. Invigorating serenity and tranquility in the tourists, we are sure that these places will make your heartache for more.