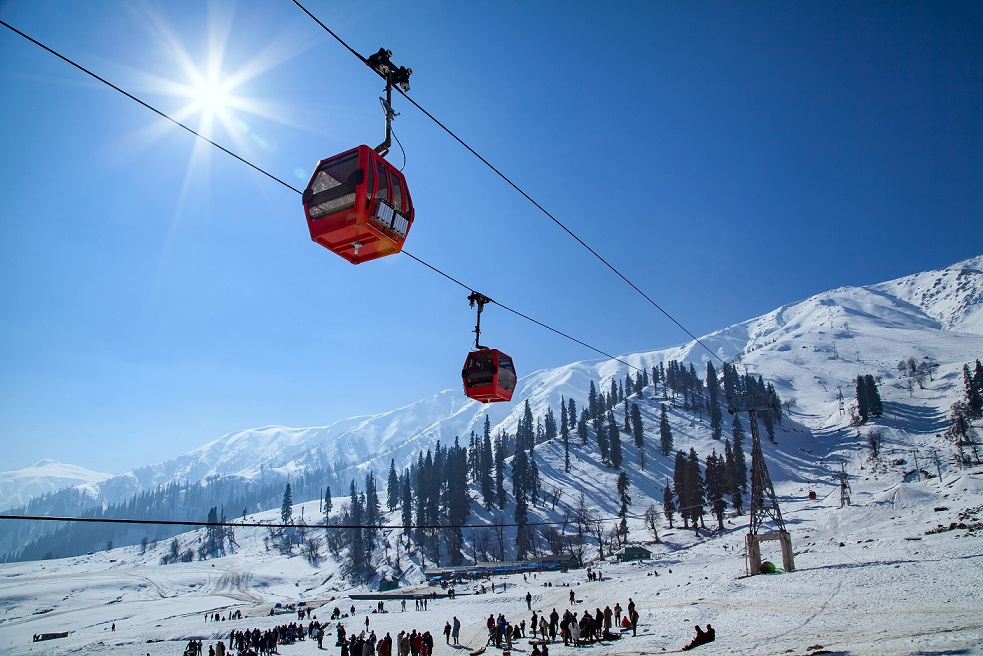 The Gondola ride of Gulmarg is Asia's longest and highest cable car that provides a panoramic view of the snow-capped Himalayas. It is also the world's second-highest ropeway project that takes you on an aerial journey across the scenic valley that offers scintillating views of Gulmarg and its surroundings. Not to mention that this ride in Gulmarg has been an important tourist site attracting visitors from all over the world for many years.
The ride is a unique experience for all visitors, providing a bird's eye view of the beautiful landscape and offering a sense of adventure. A Gondola ride is famous among tourists who come to Gulmarg for its adventure thrill. It provides amazing views of the Pir Panjal range in the Himalayan mountains and gives a glimpse into this winter wonderland.
Three Phases of Gondola Ride, Gulmarg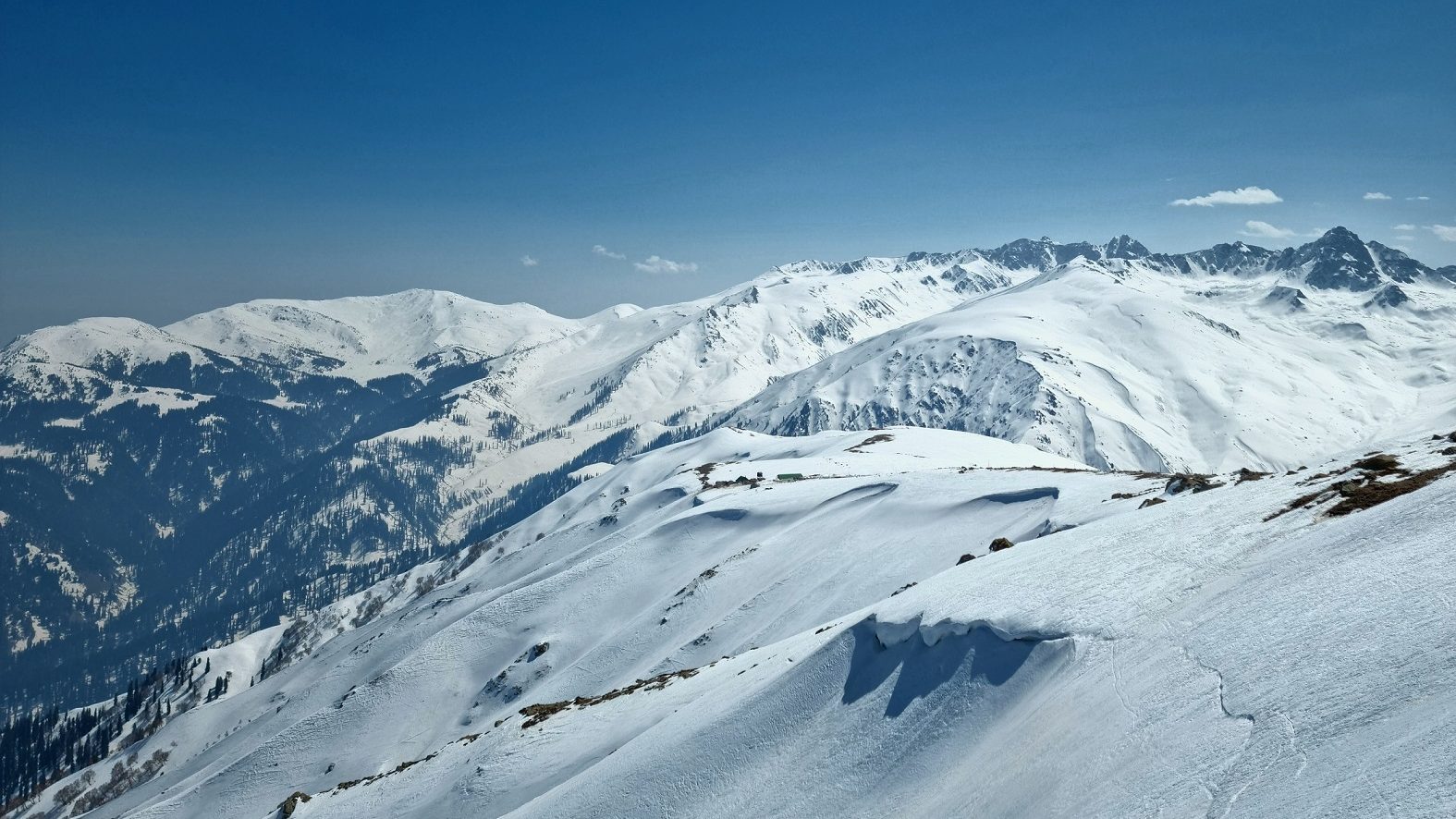 If you are wondering if the adventure of Gulmarg Gondola is an end in itself, then you are mistaken, as it is just the beginning of what is next to come. There are three phases to this cable car ride, all located at a different and higher altitudes. Earlier, there were only two: Phase I taking riders from Gulmarg resort to Kongdori Station (2600 m). This Phase of the Gondola is a 9 minutes ride; Phase II will take them to their next destination, Apharwat peak, at a higher elevation of 3747 m. This Phase of the Gondola is a 12-minute long journey. The newest addition – Phase III of the Gondola – was installed in 2011. It is a chairlift which takes tourists from Kongdori to Mary Shoulder, the highest point. There are 90 chairlifts, each taking 11 minutes to travel from one end to another.
At Apharwat peak, most of the exciting thrills begin. The mountain is the high point for advanced skiers to practise their skills. Apart from Skiing, Snowboarding and Sledding are other adventures to try here. Apharwat peak also serves the purpose of Trekking to its hidden gems, such as Alpather Lake. Alpather Lake, also known as Frozen Lake, lies at the foot of Apharwat peak and is a 1.5 km trek from the top of the mountain.
Price for Gondola Ride in Kashmir
The gondola ride cost in Gulmarg varies for each ride. You can book the tickets online as well. This will save you the hassle of waiting in a queue last moment unavailability of slots and time. The following are the rates:
Phase I: Gulmarg to Kongdori | INR 740
Phase II: Kongdori to Apharwat Peak | INR 950
Phase III (Chairlift): Kongdori to Mary Shoulder | INR 300
Once you reach the highest point after taking the Gondola, you can see the Line of Control (LOC).
Best Time for Gulmarg Gondola Ride
Winter is the best time to experience Gulmarg's Gondola, for it offers winter sports adventures of Skiing, Snowboarding, etc. March to May and September to December are the best months to visit Gulmarg for a Gondola ride. The ride is open seven days a week. Timings are from 10:30 in the morning to 6:30 in the evening. The timings may vary depending on the weather condition. Therefore, confirming the same when planning to visit Gulmarg is advisable.
Essential Tips Before Going for Gondola Ride in Gulmarg
For people with breathing difficulty or heart disease, it is not advisable to go beyond Phase I of the Gondola ride. Phase I and Phase II of the ride are open for all except the kids below three years of age. Phase III of the Gondola ride is not for children below the age of 11 years. Thus, they are not allowed to ride the chairlift.
You need to buy tickets for each Phase. To enjoy the Gondola ride as well as the activities there, you need at least 2 to 3 hours. The boarding pass is only valid for 3 hours from when you get the ticket. The ride is for those who love to be surrounded by natural beauty, are ready to try the adventurous activity, fond of fun & frolics or are into capturing the majestic views of Nature and surroundings. All in all, you will have a fun-filled time riding the Gondola of Gulmarg.
Author is a student who loves to explore new corners of learning. He likes writing and travelling while taking challenges that question his abilities and skills. His hobbies are helping people and spending time in nature.